Decades of failed policies and repeated debt defaults have led the country to 116% inflation. The question is who, if anyone, can avert a crash.
Patrick Gillespie, Scott Squires and Jonathan Gilbert, Bloomberg News
BUENOS AIRES
EnergiesNet.com 08 -8 2023
Argentina Inflation Rate Hangs Over Presidential Ballot
With inflation at 116%, Argentina feels like a country careening out of control. The big question in this weekend's presidential ballot is who, if anyone, can avert a crash.
For millions of voters, daily life has become a grueling struggle to keep up with galloping prices. Doctors taking second and third jobs to pay their bills, or young parents skipping meals so they can feed their kids, describe a sense of running ever-faster just to stay where they are. "It's a country full of cows," says 22-year-old mother Oriana Gago, "and we can't afford to buy meat or drink milk."
What's perhaps scariest for Argentines—at a time when pandemic inflation is subsiding elsewhere in the world—is that things could get worse before they get better, regardless of who's elected president.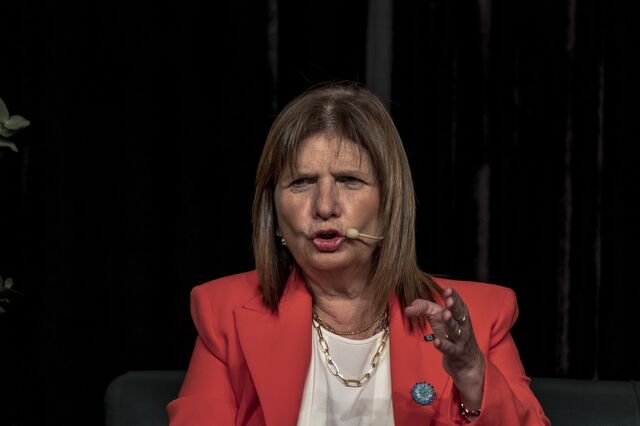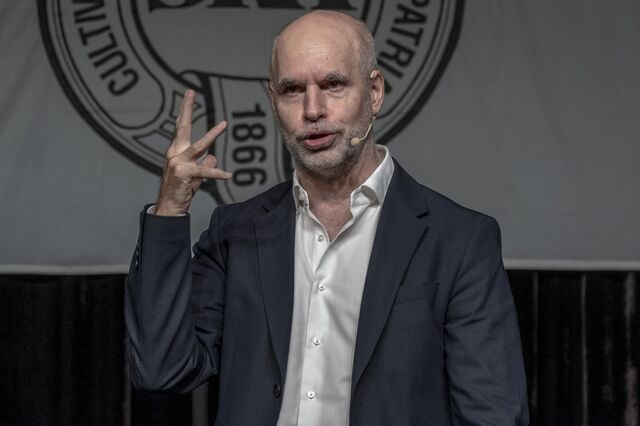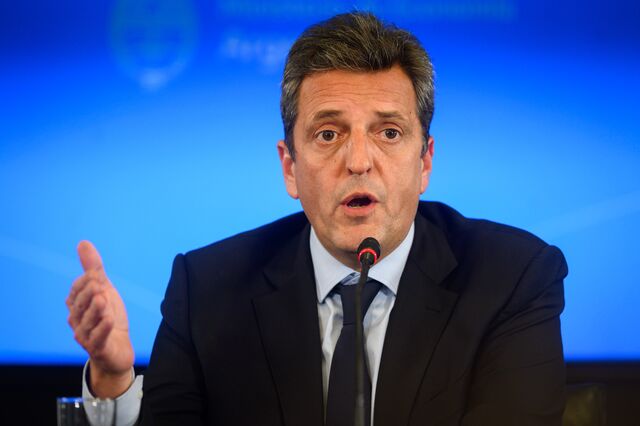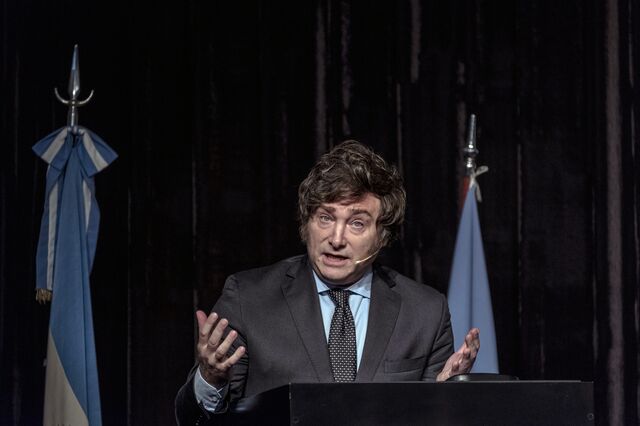 Three of the four top contenders in the Aug. 13 primaries, which play a key role in deciding who runs the country, hail from parties that have tried and failed to stabilize Argentina's crisis-prone economy over the past decade. The other is a drain-the-swamp outsider, the kind to whom voters sick of established politicians sometimes turn, with unpredictable consequences.
Marginally ahead in the polls is the business-friendly main opposition bloc. Its nominee for October's general election will be Horacio Rodriguez Larreta, the mayor of Buenos Aires, or Patricia Bullrich, known as a hardline crime-fighter when she was security minister. Both propose a conventional fix for inflation: slash public spending, and stop printing pesos to cover the government's bills. But the last time their party held power, in the second half of the 2010s, the inflation rate doubled.
It's doubled again under the current left-of-center government, whose main candidate is Sergio Massa. As economy minister, he's spent more time fighting immediate fires—most recently, brokering a deal with the International Monetary Fund for a $7.5 billion payment—than outlining long-term plans, beyond a vague pledge to stamp out inflation.
Then there's Javier Milei, a libertarian offering radical solutions to the cost-of-living crisis. He wants to abolish the nation's peso currency, replacing it with the US dollar, and he's talked about burning down the central bank.
It all adds up to a volatile moment for Argentina, a powerhouse food exporter and holder of lithium reserves that the world increasingly covets. Even with inflation at a three-decade high, and the economy almost certainly already in recession, there are two clear paths toward even bigger trouble—and the country's been down both of them in living memory.
One is that Argentina could tip into hyperinflation, typically defined as monthly price rises of more than 50%, like it did in the late 1980s.
It's well short of that for now. But pretty much every economist is penciling in a sharp currency devaluation sometime after October's vote, if not earlier. The rickety edifice of foreign-exchange controls thrown up by outgoing President Alberto Fernandez isn't expected to hold up much longer. A further peso plunge would all but guarantee that inflation accelerates.
Argentina's Economic Rollercoaster
GDP and inflation under the last three presidents
Note: Numbers after 1Q2023 are economist forecasts from Bloomberg survey
Source: Government statistics offices
"We're paving the way toward hyperinflation if we don't do anything," warns Santiago Manoukian, research director at consulting firm EcoLatina, which monitors high-frequency price data.
The other threat is that inflation cures can hurt as much as the disease.
Spending cuts could target the subsidies that make energy and even vacations affordable for millions. Fiscal and monetary belt-tightening, however necessary, typically drag growth down. And economic rescue programs in Argentina have a history of going badly wrong—like the one backed by the International Monetary Fund in the early 2000s. After it collapsed, the country went through five presidents in two weeks and its economy shrank 10%.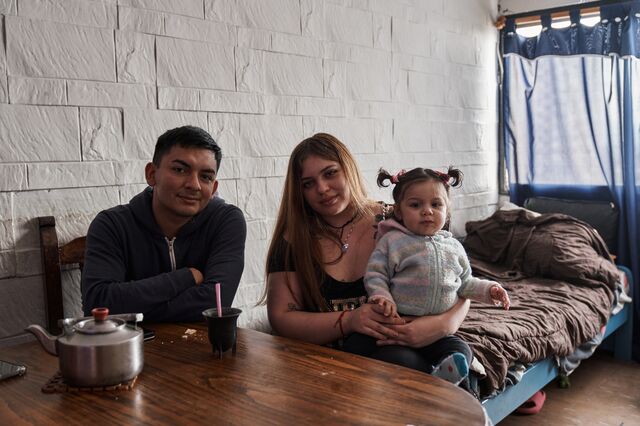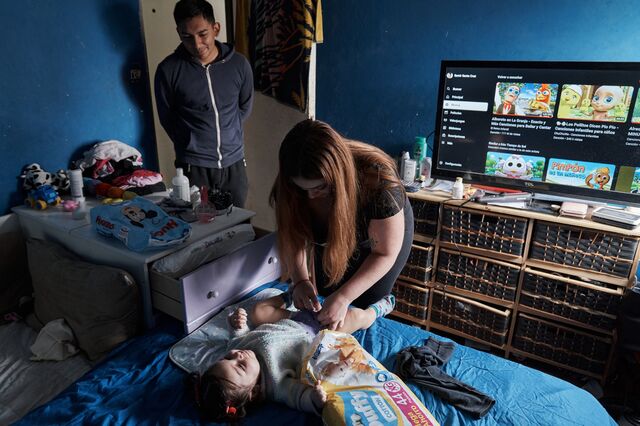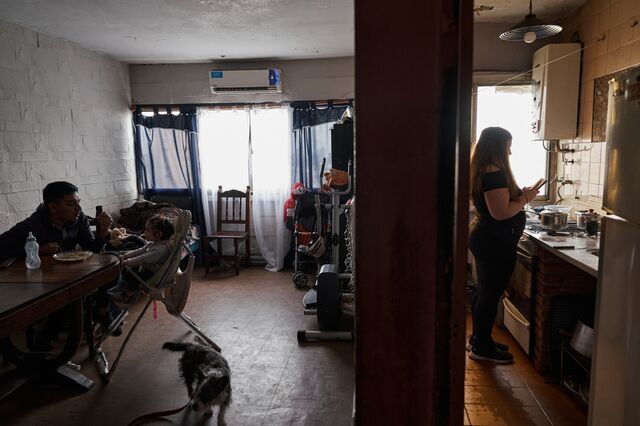 Back then, violent protests rocked the country. It's surprising that there's been nothing similar in the current crisis, says historian Roy Hora. "A few years ago, if you asked any analyst whether Argentina could bear these levels of inflation, poverty and economic decline without major social unrest, everyone would've said it would be impossible."
If the social fabric hasn't torn yet, inflation is putting it under growing strain.
In the 11 months since Gago's daughter Chiara was born, diaper prices have almost tripled. Gago and her partner Samir Santa Cruz live below the poverty line on 150,000 pesos (about $260 at the most widely used exchange rate) a month. When she got pregnant, she put off her dream of becoming a public-school teacher and moved in with Santa Cruz's family, cramming five adults in a 700-square-foot apartment.
Then inflation took off. With dwindling buying power and no savings, the couple resorts to drinking yerba mate—a highly caffeinated local beverage—throughout the day to stave off their own hunger. That's the only way they can ensure Chiara is fed and clothed. "We're young parents, always thinking about the future," says Gago. "But in Argentina today, there's no future if things don't change."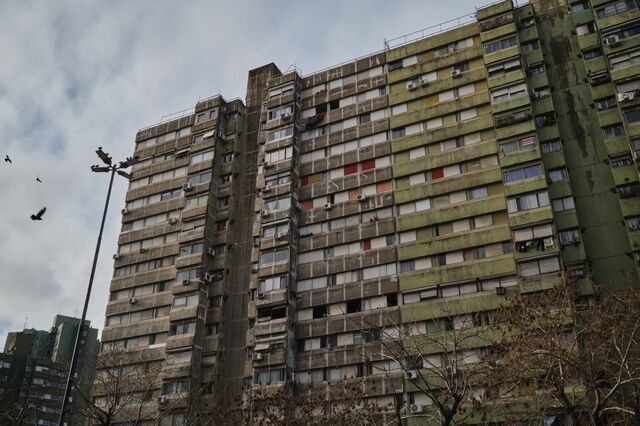 Gago and Santa Cruz say they'll be voting for change. Both come from families devoutly loyal to Peronism—the statist movement that's governed Argentina for most of this century and holds the presidency now. But both say they're now backing Milei, the radical from the opposite end of the political spectrum.
He's polling around 20%, backed by Argentines sick of the mainstream's failure to deliver economic gains. Per capita incomes are lower than they were a decade ago, and almost 40% of citizens live in poverty.
Driving into the town of Intendente Alvear, some 300 miles west of Buenos Aires, everything appears normal under streets lined with willow and pine trees. Neighbors sip coffee at the local bakery, or fire up grills for a Saturday barbecue in a town of some 10,000 people that's part of Argentina's polo circuit.
Beneath the surface, hardware shop owner Mario Steib says things are getting strained. The small-town tradition is to let customers pay at the end of the month, but he's having to bill them twice as often—which stirs up tension, since everyone's feeling the inflation squeeze. He's awake past midnight most days to make sure the prices of some 14,000 products are up-to-date.
"Inflation is an enemy that eats you without you ever realizing," says Steib, 61. "You have to learn how to dodge bullets and never think about lowering your guard."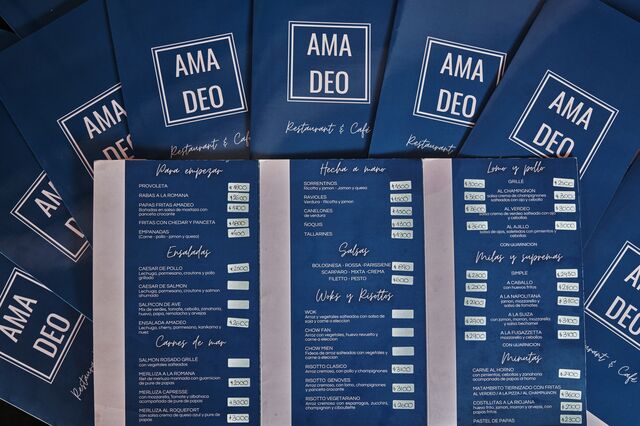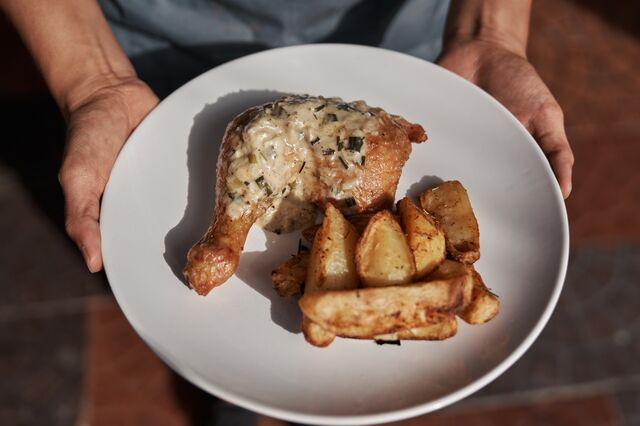 In the Buenos Aires outskirts, Leandro Vera is considering taking chicken off the menu at his family restaurant. Poultry prices quadrupled over eight weeks, to 12,000 pesos ($24) a kilo, partly due to an outbreak of avian flu. Inflation means always playing catch-up, and losing, says Vera. "It's like chasing a carrot. It's something you know you'll never get."
He still prints menu prices, although many restaurants have long since given that up because they change at such a dizzying speed. Large transactions are increasingly done in dollars anyway. For day-to-day purchases, Argentines carry around wads of cash. They have to, because even the new 2,000 peso banknote—twice the value of the previous largest bill—is only worth about $4.
Argentina didn't get here overnight. It's taken decades of failed policies and repeated debt defaults.
The country's politicians—and perhaps ultimately its population, too—just haven't been able to settle on rules-of-the-road for managing the basics of public money. Most regional peers, from Brazil to Mexico, have endured bouts of supercharged inflation too, and come out with a sobered consensus on spending that steadied their economies. Argentina, which likes to tout its wealthy past and European pedigree—sometimes upsetting neighbors in the process—never managed it.
The upshot is that peso devaluation has become a near-permanent state of affairs. The last pro-business president, Mauricio Macri, attempted a free float of the currency to regain investor confidence. It didn't work out, and voters gave him the boot in 2019.
Fernandez took the opposite tack, freezing key prices and imposing layer after layer of foreign-exchange controls. That strategy also failed to tame inflation or shore up the currency, which has lost about 33% this year at the official rate, and 60% on black markets. And it's likely stockpiled problems for his successor, with dollar reserves almost empty.
Everyone from portfolio managers to the poorest Argentines will be watching how the next government handles the currency regime. It's a tightrope exercise, and opposition chiefs have signaled they'll tread carefully. "We need to exit capital controls very fast," Luciano Laspina, economic adviser to opposition candidate Bullrich, said last week. But "if you eliminate controls without any credibility, Argentina could suffer a hyperinflation."
Argentines Yank Dollar Desposits in Times of Crisis
FX savings were effectively commandeered by the government in 2001 – and savers have been nervous about a repeat ever since
Few global investors hold Argentine assets nowadays, so the risk of wider emerging-market contagion is limited. The country's overseas bonds have been deep in distressed territory ever since the last default in 2020. They've recovered a bit lately, to some 35 cents per dollar, on expectations that Fernandez's successor will tighten the purse-strings. But the next government won't take office until mid-December, shortly before Christmas holidays.
"The thought that nobody is going to be in charge until early next year is a bit scary," says Diego Ferro, founder of M2M Capital in New York and former partner at Greylock Capital Management.
Many younger college-educated Argentines have sought off-the-books work for foreign employers who pay in dollars—swelling the black economy. The country has about 20% more state employees than it did 10 years ago, but fewer private companies.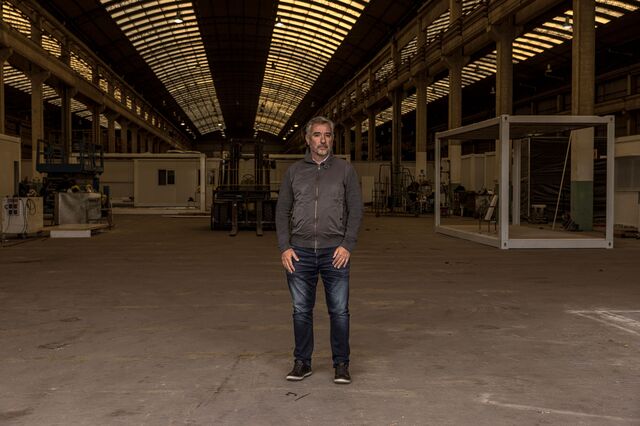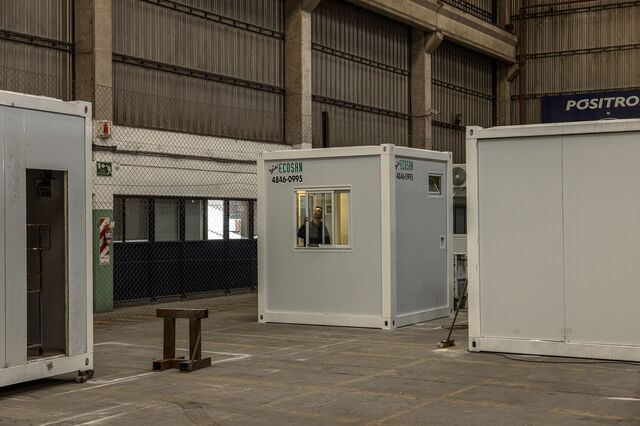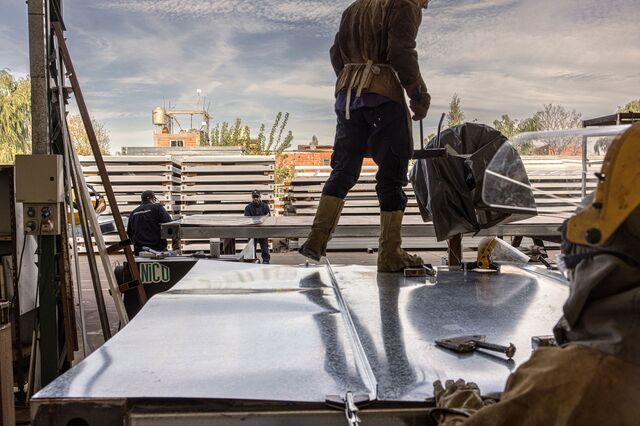 Even some successful ones are feeling the walls close in. Juan Pablo Rudoni runs a 300-employee modular construction business outside Buenos Aires that's humming with activity. He enjoyed a pandemic boom, building dozens of hospitals for the government.
But inflation is forcing Rudoni to get creative. He took out peso loans at 70% interest rates, figuring that soaring prices would wipe out the cost of repayment. Now, the firm building a new factory for him doesn't want everything paid up front in pesos. Instead, Rudoni says, they only want 60% now—and the rest adjusted for inflation later. That makes the final price much more expensive, and impossible to know.
His employees—who have the upper hand thanks to Argentina's pro-union laws—want more money faster too. A few years ago, he used to adjust salaries annually. Then once every six months. Then every four months. Now every two months.
"We're all worried about the possibility of hyperinflation because we're really close," Rudoni says. "Nobody is going to be able to escape."
Thousands of wealthy Argentines already found one way out: They quit the country for Europe or the US as the currency crumbled.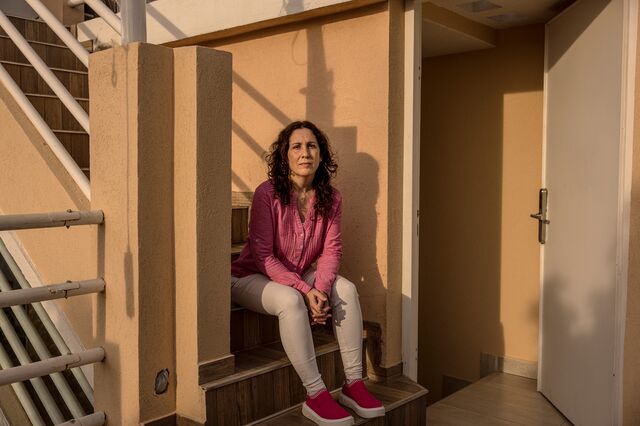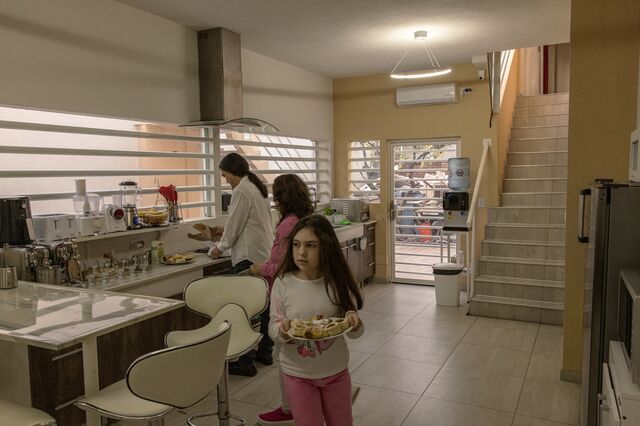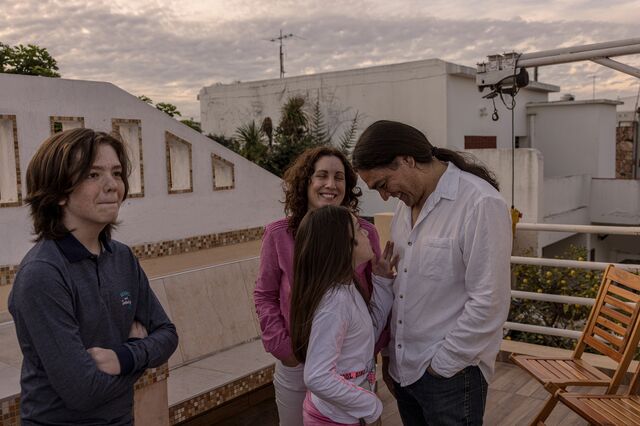 Yanina Court would like her children to at least have the option of leaving, one day. The 45-year-old-doctor starts most mornings wondering why she works six days a week. Long hours and low pay make a medical career in Argentina "somewhat masochistic," she says. "You get to a point where you say, 'What am I working for?'" Between two hospital clinics and two private practices, she earns the peso equivalent of $1,200 a month after taxes. A decade ago, she only needed one job to earn that much.
She and her husband are churning through savings to keep their two kids, 12-year old Christian and 10-year old Luna, in a private school. At home, the parents are teaching their kids English, French and Portuguese. The goal is to offer them a future somewhere else. Unless aliens land and get rid of the politicians, Court says, she can't see much of one in Argentina.
"This is going to get much worse before it gets better," she says. "If it gets better at all."
bloomberg.com 07 08 2023