Copenhagen Infrastructure made first close on its biggest fund
Renewable power investments soar to cut fossil fuel dependency
Will Mathis, Bloomberg News
LONDON
EnergiesNet.com 07 14 2023
Copenhagen Infrastructure Partners is looking to raise €12 billion ($13 billion) to invest in renewable energy, making it among the biggest ever funds dedicated to the transition away from fossil fuels.
The Danish fund manager reached its first close of €5.6 billion euros and already has investors lined up to more than double that amount within the next 12 months, Managing Partner Jakob Baruël Poulsen said in an interview. It's a significant boost for the renewable power sector that needs an exponential increase in capital to hit climate goals, just as rising interest rates threaten returns.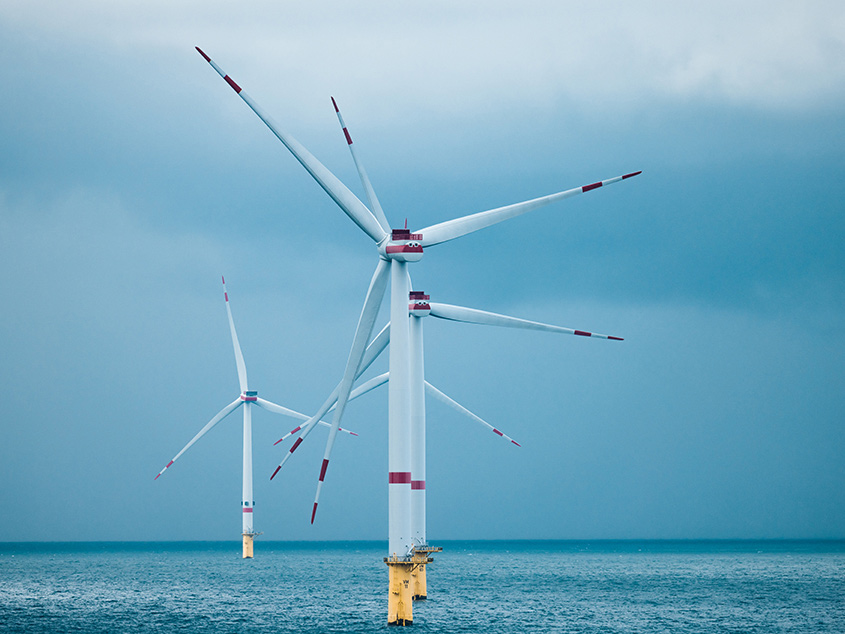 "Every time we create a new fund, it doubles in size," Baruël Poulsen said. "The main purpose of the fund is to make a good return. The nice side benefit is we have a material contribution to fighting the climate problem, which is one of the biggest problems we human beings have ever faced."
Record renewable investment is set to grow further as governments seek to reduce dependence on climate-warming hydrocarbons. CIP sees an improving case to spend more on renewables as green energy becomes increasingly cost competitive with fossil fuels, governments bolster support for development and power prices rise.
"I've now been in this business for 25 years and it's very clear that the renewable energy market has never been more attractive than it is now," Baruël Poulsen said.
The fund is the fifth of its kind raised by CIP since the investment manager was founded in 2012. When fully subscribed, it will be significantly larger than its predecessor, which started with €1.5 billion and expanded to €7 billion during the fund-raising process.
CIP's flagship funds only invest in renewable power assets that the firm develops. That distinguishes it from other giant green investment funds, like those from Brookfield Asset Management Ltd., which buy up already constructed projects and include a wider scope of technologies like nuclear power.
Business Model
Baruël Poulsen started CIP with three partners after helping to build the offshore wind business at what is now Orsted A/S. The firm uses the business model they honed at the Danish utility: maximizing returns by developing large renewable power projects from the ground up and then selling off assets like offshore wind farms, while maintaining a stake to profit from electricity sales.
CIP's investments include the first commercial-scale wind farm off the coast of the US, one of the largest wind farms in Spain and a growing pipeline of offshore wind projects from Taiwan and Ireland to California.
The new fund will be a mix of about one third offshore wind, one third onshore wind and solar and a third what CIP refers to as "niche" technologies that include battery storage and transmission. Most projects will use about 50% debt, along with equity from the fund, taking total investment to around €24 billion.
The fund is targeting 10% to 12% annual returns, according to Baruël Poulsen. That's up from 8% to 10% expected of previous funds, although they have outperformed those metrics in the past, he said.
Consistent Approach
The healthy outlook for investment comes as oil majors like Shell Plc and BP Plc retreat from aggressive pushes into renewable power, particularly offshore wind, because their executives say the returns are too low.
That stop and start approach may doom those companies to failure in the green transition, said Baruël Poulsen, adding that CIP's success comes from consistency. That involves getting in early and spending on only the best projects.
"It's not a business where you can go in and out all the time," he said. "It simply won't be a good business for you because you will always buy at high prices and get the worst projects in the market. The key to get good projects is that you're consistent."
— With Christian Wienberg
bloomberg.com 07 10 2023