Oil-and-gas giant has held informal, early-stage talks to buy the $49 billion-market cap Pioneer Natural Resources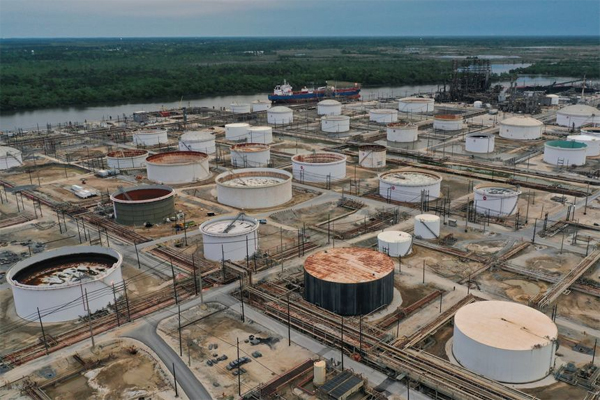 Collin Eaton, Laura Cooper and Jenny Strasburg, WSJ
HOUSTON/NEW YORK/LONDON
Energiesnet.com 04 07 2023
Exxon Mobil Corp. XOM -1.66%decrease; red down pointing triangle has held preliminary talks with Pioneer Natural Resources Co. PXD -1.06%decrease; red down pointing triangle about a possible acquisition of the U.S. fracking giant, as the oil major hunts for a blockbuster deal in the shale patch, according to people familiar with the matter.
Discussions between the two companies about a potential deal have been informal, the people said. But after posting record profits in 2022, Exxon is flush with cash and, according to people familiar with the company's plans, has been exploring options that could reshape a swath of the U.S. oil-and-gas industry while pushing Exxon deeper into West Texas shale.
Exxon executives have discussed a potential tie-up with at least one other company, people familiar with the matter said. Some of the people cautioned there is no formal process between Exxon and Pioneer.
Any deal, if it happens, likely wouldn't come together until later this year or next year, the people said, and talks may not morph into formal negotiations at all, or Exxon may pursue another company. But they said Exxon is on the hunt for a seismic deal to put its windfall profits to use and sees Dallas area-based Pioneer as a top target.
An acquisition of Pioneer, with a market cap of around $49 billion, would likely be Exxon's largest since its megamerger with Mobil Corp. in 1999. It would give Exxon a dominant position in the oil-rich Permian Basin of West Texas and New Mexico, a region Exxon has said is integral to its growth plans.
Pioneer's size would likely put an acquisition of the company ahead of the U.S. oil industry's most recent blockbuster, Occidental Petroleum Corp.'s 2019 purchase of Anadarko Petroleum Corp. for about $38 billion, and top Exxon's 2010 acquisition of XTO Energy Inc. for more than $30 billion.
The potential blockbuster would combine the largest Western oil company, more than 140 years old and valued at more than $468 billion, with a West Texas driller that holds vast reserves of oil in America's most-coveted fracking hot spot.
Pioneer generated $8.4 billion in surplus cash last year and sent almost $8 billion of that to shareholders via dividends and share repurchases. Pioneer is also the largest oil producer in the Permian; Exxon, the sixth-largest, according to analytics firm Novi Labs.
Exxon has been on the prowl to make a purchase in the Permian for months, people familiar with the matter said. Its interest in doubling down on U.S. shale signals the Irving, Texas, oil giant may continue to tie its future fortunes to fossil fuels, possibly for decades.
Many Western oil companies are in retrenchment globally, and large European rivals including Shell PLC and BP PLC have grappled with how to balance their fossil-fuel output with spending on renewable and low-carbon energy over the longer term.
Exxon's strategy to lean primarily on its oil-and-gas assets, including its big U.S. refineries, proved a lucrative one last year: It banked a historic profit of $55.7 billion, which made it one of America's most prosperous companies in fiscal 2022. Oil and natural-gas prices surged to multiyear highs following the onset of Russia's war in Ukraine.
At the same time, a move by Exxon to write a check for one of the biggest U.S. frackers would also show how its options for ensuring years of future oil-and-gas production have narrowed.
Oil companies of Exxon's scale have struggled in recent years to convince shareholders they should plow into megaprojects with decadeslong life cycles, due to some investors' concerns about an eventual decline in oil demand. Adding to that pressure, the Kremlin last year wiped out Exxon's stake in a large oil-and-gas project in Russia's Far East. It had taken a $3.4 billion accounting charge in the first quarter after declaring its plans to exit Russia.
Exxon has also ended a major drilling campaign in the deep waters of Brazil, after failing last year for a third time to find commercially viable amounts of oil, The Wall Street Journal reported this week, citing people familiar with the matter.
Exxon said it was still engaged in Brazil. But the move marked a major setback in a country it has promoted for years as a key source of growth.
The Permian has long been considered the domain of more nimble drillers that could exploit fast-declining shale wells quickly, while major oil companies traditionally have focused on more technically challenging projects. But the U.S. major oil companies have been attracted to the Permian for its ability to boost oil production quickly, which helps to offset declines in other parts of the world.
A large Permian deal could trigger a mergers race among oil companies in the region, according to investment bankers who expect more consolidation across the U.S. oil industry this year. A common refrain in the shale patch recently has been "everyone is talking to everyone" about deals.
Exxon's positioning to purchase a smaller rival comes as its shares have outperformed most of the industry. It has made large purchases during those conditions before.
Pioneer has some of the best assets in the Permian, according to analysts. Exxon would gain access to a vast catalog of economic drilling locations Pioneer amassed through the acquisitions of Parsley Energy Inc. and DoublePoint Energy, two companies that had also drilled in the Permian, for a combined roughly $11 billion in 2021.
Pioneer's predecessor company, Parker & Parsley Petroleum Co., was founded in the early 1960s by two West Texas wildcatters.
Pioneer's chief executive, Scott Sheffield, began working at Parker & Parsley in 1979 and later became its CEO and chairman. Parker & Parsley merged with another oil producer to form Pioneer in 1997.
Mr. Sheffield retired in 2016 but returned to the CEO post in 2019.
Pioneer boasts a healthy balance sheet: Its total debt at the end of 2022 was down more than 26% from the end of 2021, according to FactSet. Its headquarters are a few miles away from Exxon's.
Pioneer, which only has operations in the Permian, produced an average of about 650,000 barrels of oil equivalent a day there in 2022, about 100,000 more than Exxon produced in the region last year, according to company filings. Pioneer executives said that its recent acquisitions mean it sits on about 30 years of premium inventory.
Benoît Morenne contributed to this article.
Write to Collin Eaton at collin.eaton@wsj.com, Laura Cooper at laura.cooper@wsj.com and Jenny Strasburg at jenny.strasburg@wsj.com
wsj.com 04 07 2023