Rosalind Mathieson, Bloomberg News
LONDON
EnergiesNet.com 02 23 2023
For months, Russian President Vladimir Putin denied he was planning to invade Ukraine. Even as his forces massed on the border in ever-greater numbers, the Kremlin portrayed it as standard exercises.
Just a week before he unleashed his war, Russia was still saying no conflict was coming.
And when he launched his forces in the early hours of Feb. 24, 2022, Putin couldn't bring himself to use the word "war," describing it as a mere "special military operation" to support the desires of separatists in Ukraine's east to be part of Russia. That's even as his troops and tanks came into Ukraine from the north and marched toward the capital, Kyiv. And as rockets fell on multiple cities across the country.
Despite all the buildup, for many in Ukraine the war came as a shock. Millions jumped in their cars or rushed to railway stations. A year later, many thousands of Ukrainians remain refugees. Thousands of civilians have been killed and driven from their homes by rocket strikes, and the economy is largely kept afloat by outside aid.
But Putin has also failed to achieve his goals. Ukraine has not fallen. President Volodymyr Zelenskiy did not flee; instead, he took his background in show business and became the front-facing cheerleader of his people for the world.
Russia has lost a good slice of the territory it took in the early weeks of fighting. The war is largely bogged down in the east, with both sides running low on weapons and other supplies.
Ukraine's allies have sent in extraordinary levels of military support. That includes ever-increasingly offensive weapons, with advanced battle tanks the latest to be promised.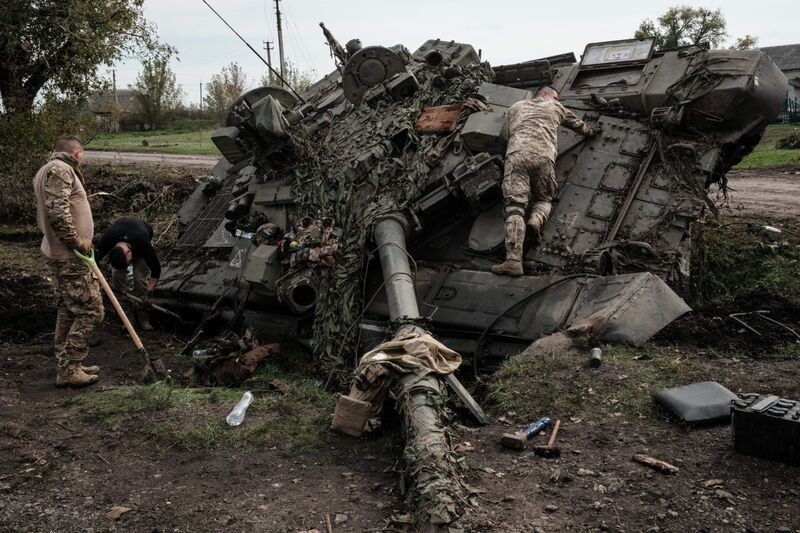 And yet the longer that Russia's forces can hold ground in the east, the harder they will be to dislodge. Ukraine's allies are strong in their support but as the war drags on, unity may start to fray.
Having cracked down on dissent at home, Putin is having some success in pivoting his rhetoric increasingly to cast Russia as under fundamental attack from the West — particularly the US and European nations.
Big nations like China and India have declined to sign up to the massive sanctions regime on Moscow. Russia's economy has not collapsed. There are increasing signs that nations in the so-called "Global South" want the war simply to end either way.

The challenge in any war that goes into its second year is sustaining momentum. Time may, unfortunately for Ukraine's people, end up on Russia's side.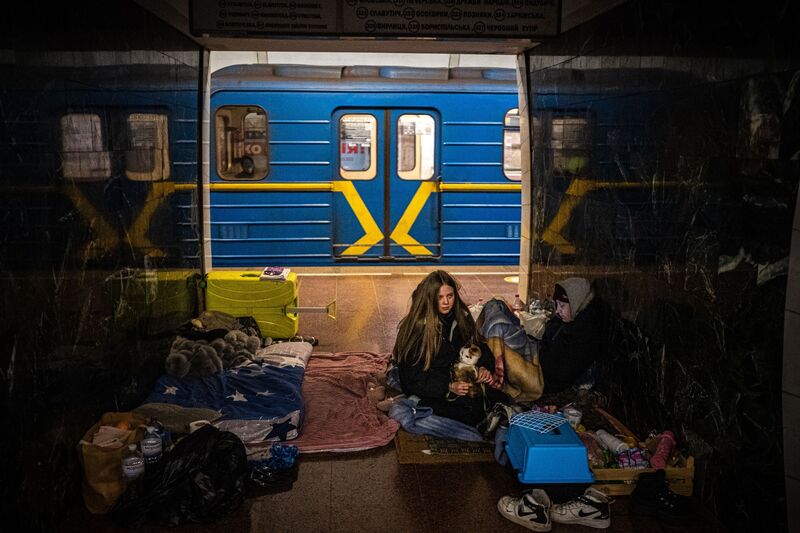 The Big Take podcast this week had a special look at one year of war, including what might be next for the conflict on the ground.
Key Conversations and Stories 
The Post-Cold War Era Is Gone. A New Arms Race Has Arrived
Governments around the world are drawing lessons from Europe's first high-intensity war since 1945, reassessing everything from ammunition stocks to weapons systems and supply lines, according to current and former defense officials as well as open source records in 10 countries and NATO. Marc Champion, Natalia Ojewska, Sudhi Ranjan Sen and Natalia Drozdiak report how some nations are reexamining the very defense doctrines that define what kinds of wars to prepare for.
Russia and China Have a Stranglehold on Global  Food Security

Presidents are tweeting about them, the US State Department is recruiting experts in the field, and they've become the focus of tensions between nations as well as an unlikely currency of diplomacy. Putin's invasion of Ukraine brought the realization that the world relies on just a few nations for most of its fertilizers, notably Russia, China and Belarus. That's pushed crop nutrients to the top of the political agenda as the world wakes up to its strategic dependency on a key determinant of food security.

Bloomberg reporters and editors held a series of special Twitter Space conversations this week on one year of war. They included a discussion around military strategies on the ground, the impact of the conflict on energy supplies and the environment, and the economic fallout including sanctions targeting Russia's oligarchs.

Ukrainians Are Crowdfunding Their Defense From Drones to Mortars

A  vast donor network has blossomed over the past year in Ukraine to supply soldiers with everything from boots to battle tanks. In some respects, the support has been as important to Ukraine's survival against Russia's forces as aid from the US and Europe. As Marc Champion and Daryna Krasnolutska explain, the domestic support fills supply gaps on a fast-moving battlefield that the army can't, either for lack of money or an excess of bureaucratic procedures.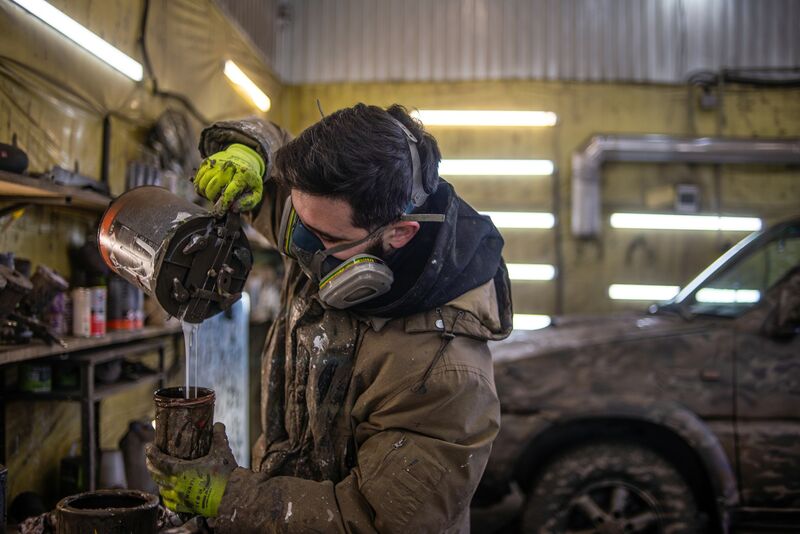 Russians' Support for Putin's War Hardens as His Crackdown Grows

Putin has unleashed a wave of repression at home, jailing citizens for the slightest hints of questioning of his official line, a mix of Russian imperial and Soviet nostalgia that has been rushed into curricula for schools and universities across the country. Even as the invasion drags on, the majority of Russians now say they are ready to keep fighting, according to independent polls.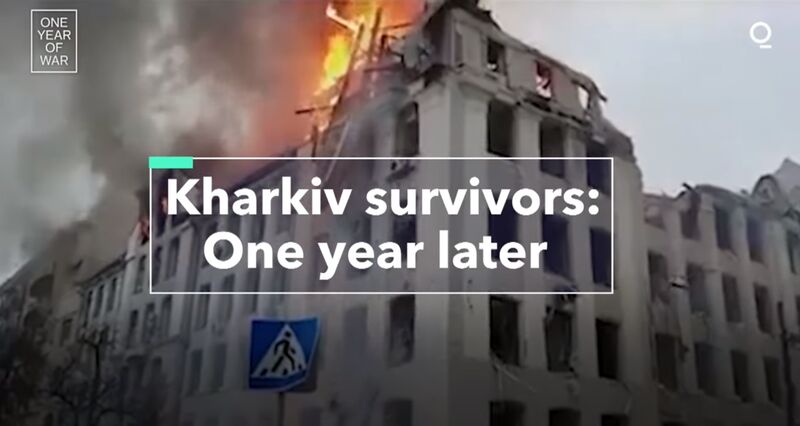 Useful explainers
A Surprise Visit, and Some Big Speeches

President Joe Biden made arguably the highest-profile visit to Kyiv by a leader since the war broke out, a trip that was cloaked in secrecy until he arrived. There he met with Zelenskiy, and the two strolled the streets of the capital, visiting a cathedral and laying a wreath. "One year later, Kyiv stands. And Ukraine stands. Democracy stands," the American leader said.
Putin Remains Defiant in Speech

Putin on Tuesday gave his first state-of-the-nation address in nearly two years, issuing a defiant message where he vowed to continue the faltering invasion until Russia has achieved its goals. The speech lasting nearly two hours mostly featured Putin's usual efforts to shift the blame for the conflict to the US and its allies.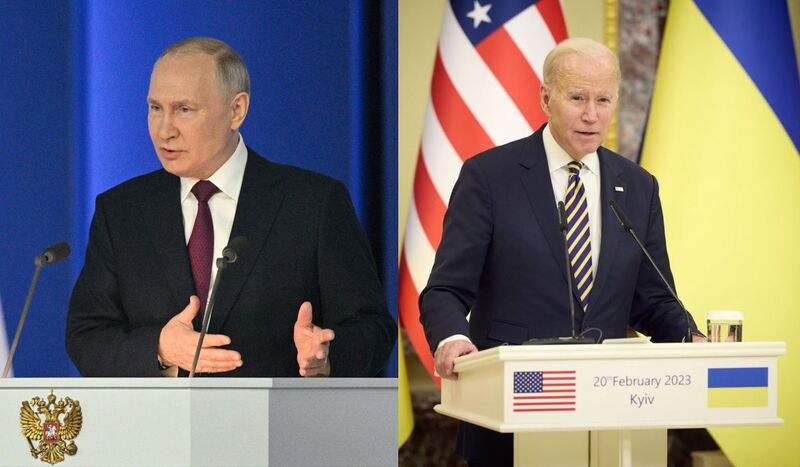 Best of Bloomberg Opinion
Broader Geopolitical Spillover On Show

This week saw some of the shifting power dynamics on display with China's top envoy Wang Yi visiting Russia, where he met with Putin. Wang described ties as being "solid as rock," even as Beijing moves to portray itself as a neutral actor that can broker peace in Ukraine. Putin asked Wang to pass on greetings to "my friend" Xi Jinping.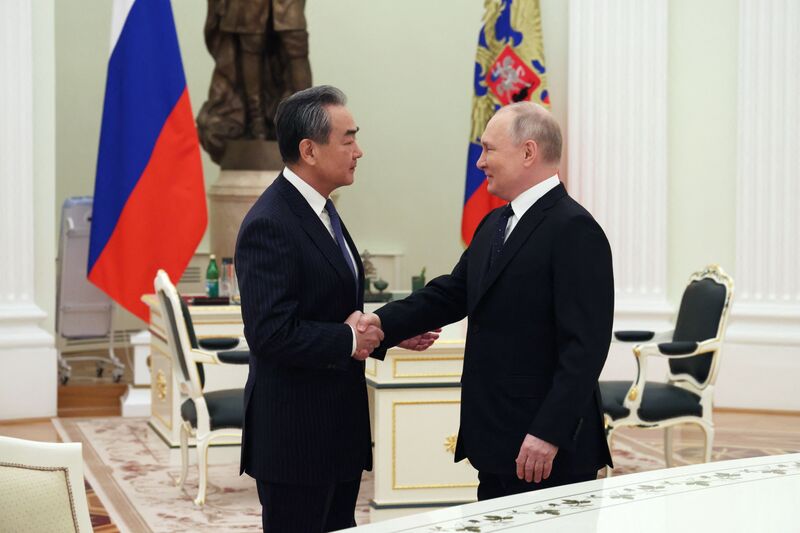 India Doesn't Want to Call Russia's War a 'War' at G-20

Indian officials hosting Group of 20 finance chiefs this week are seeking to avoid using the word "war" in any joint statement when referring to Russia's war, a source says. That would mark a divergence from the consensus reached by leaders in Bali in November. India's geopolitical importance to the US has increased as America seeks to counter Beijing's assertiveness. But New Delhi has also maintained close ties with Russia in a bid to secure cheaper energy and weapons. 
Questions on Weapons, and Russia's Halt to Nuclear Pact

Putin said in his speech this week that Russia will suspend its observation of the New START treaty with the US, a blow to the last accord limiting their nuclear arsenals. Biden called the move a "big mistake," although he said he does not believe it signals the Russian leader will use nuclear weapons.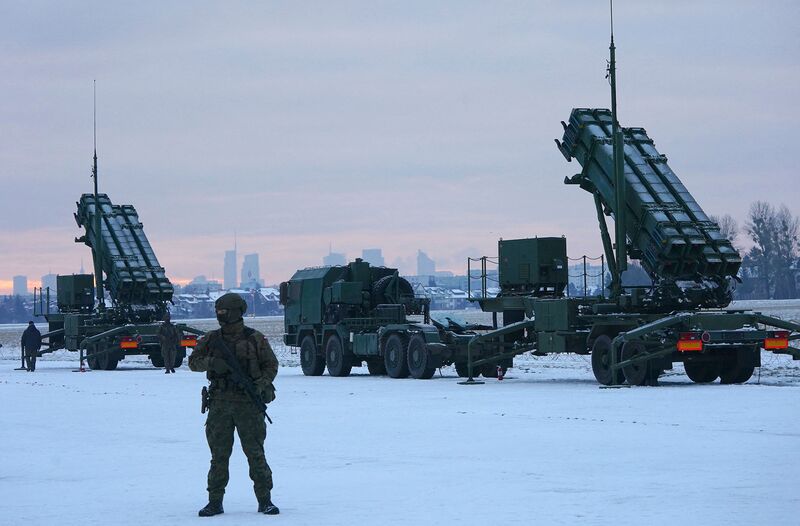 Bloomberg TV will air special coverage today of the one year mark of the war in Ukraine. You can also follow our coverage via the Bloomberg website.
And finally….Ukrainians have been no strangers to hardship over the past century, but their resilience in the face of Russian bombardment has been an enduring image of this past year of war. Putin has for months targeted Ukrainian infrastructure, sparking power and heating outages across cities and towns. And yet a core of people has been united behind Zelenskiy's message to his nemesis in Moscow: Ukraine will live without food, heating and water if it means not having to live with Russia.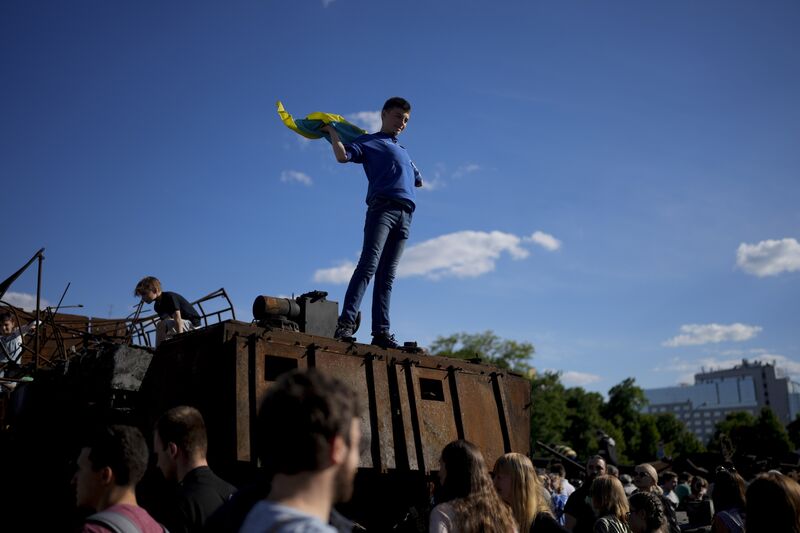 — With assistance by Robert Jameson and Tom Hall
bloomberg.com 02 23 2023