Nicolas Maduro sees opportunity in world's need for fuel
But industry would need millions of dollars in investment
Fabiola Zerpa, Bloomberg News
CARACAS
Energiesnet.com 06 16 2023
Venezuela, the beleaguered oil giant that's become South America's poorest nation, sees an economic lifeline beneath the warm and cerulean waters of the Caribbean.
Just 30 miles (50 kilometers) offshore from Caracas lie the Western Hemisphere's second-largest reserves of natural gas. Yet Venezuela has never exported a molecule of that fuel. Now, with the nation's oil industry in tatters, President Nicolas Maduro is kicking off a long-shot bid to tap those vast deposits to revive an economy devastated by defaulted debt, rampant inflation and crippling US sanctions.
Already, the government has reached a deal with Spain's Repsol SA and Italy's Eni SpA to boost gas output from their operations in Venezuela and export the excess to Europe, according to people familiar with the matter. Last month, a government delegation traveled to London to meet with a firm to discuss certifying the country's gas fields at international standards. And officials are pushing to build pipelines to an export terminal in Trinidad and Tobago and find ways to capture much of the gas Venezuela spews into the atmosphere through flaring and leaks.
Eni and Repsol declined to comment. Venezuela's Oil ministry didn't return a request for comment.
The ambitions make economic sense — there's robust demand from European nations looking to replace Russian supplies, and Venezuela wastes more gas via flaring and leaks than the UK produces in an average year — some $1 billion of the fuel annually. Exports could provide precious dollars for an economy that's shrunk by two-thirds since 2013 amid a currency collapse.
The moves also would be an incredibly difficult undertaking in a country where major energy companies have seen billions of dollars of investments expropriated without compensation, where the government's anti-democratic stances have resulted in strict sanctions and where the infrastructure needs extensive upgrades to begin functioning again. Just to get gas exports off the ground would require some $500 million in investment, according to IPD Latin America, an energy research group.
"Given the risk and political complexity involved, negotiations will be uniquely challenging," said David Voght, the managing director at IPD Latin America.
Read More: Venezuela to Issue Eni, Repsol Gas Export License, Minister Says
Maduro shows little appetite for making the types of political concessions that could reduce sanctions, moves like allowing independent election monitors or removing obstacles for previously barred candidates to run for office. But European Union officials searching for new gas supplies have signaled support for Venezuela's ambitions, partly due to the environmental benefits of ending flares and venting. The US has given the nod for Trinidad and Tobago to open talks with Maduro for an offshore natural gas exporting deal, in an effort to increase energy security in the Caribbean.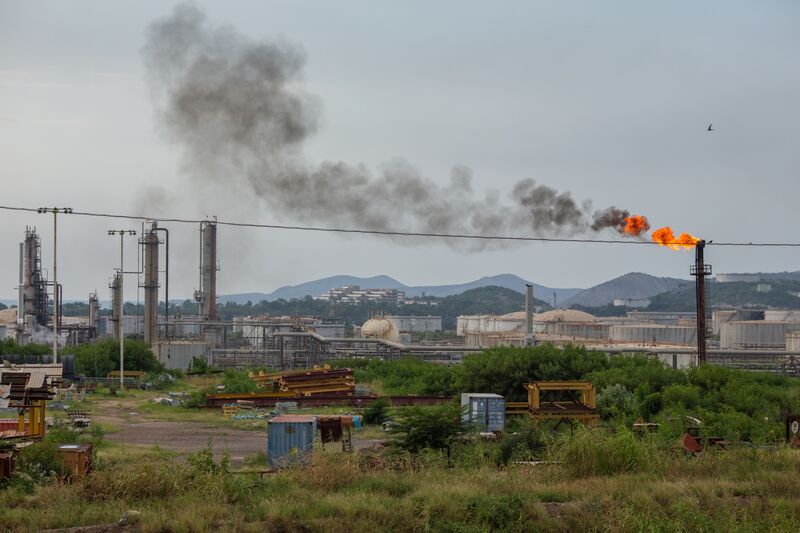 Because most Western oil and gas companies wouldn't sign a deal with Venezuela without reassurance from the US that they wouldn't be subject to sanctions, the Biden administration might be willing to give the OK to help ensure European energy security. Venezuelan law also allows foreign gas companies to operate independently in Venezuela, making it more attractive than the oil industry, which requires partnering with state-owned companies.
"Across the world, there would be investors interested in entering or going back to Venezuela — the question is at what pace," said Adrian Lara, the principal analyst for Latin America upstream at Wood Mackenzie, a consulting company. "The road to recovery in Venezuela's hydrocarbon production won't be a rapid process, even if the political climate ameliorates and the US eases sanctions."
This could be a fortuitous time for Venezuela to boost its gas supplies. Latin American demand will increase 1.4% a year over the next decade, while regional output will drop off at an annual rate of 5.6%, according to forecasts from Wood Mackenzie. Countries like Trinidad and Tobago, Colombia and Bolivia are expected to be particularly hungry for supply. Across the Atlantic, European governments suffering from a lack of Russian gas are focusing on filling storage sites to 90% before next winter. 
And the domestic market is also thirsty for supply. Gas shortages are so severe in Venezuela that a large portion of the population is forced to prepare meals over wood fires.
There's no way, however, that Venezuela can make significant strides in gas exports without finding companies willing to invest. And while Venezuela's reserves are massive, government officials are in talks with London-based Geoex MCG to map the gas fields and certify their potential. The plan is to offer the data for sale to potential producers as soon as next year.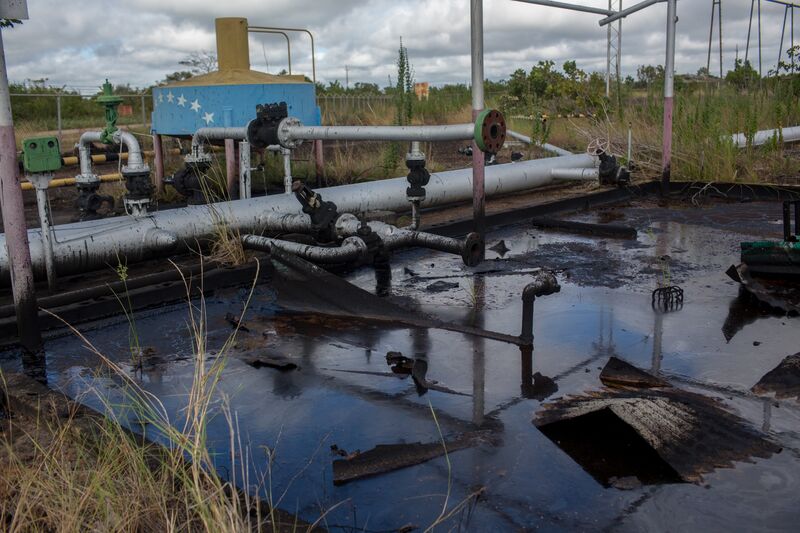 Venezuela already has the world's largest proven oil reserves, and at one point pumped 3 million barrels a day. But after years of economic mismanagement, incompetence at the state oil company and sanctions, the country now produces just 735,000 barrels a day, according to data compiled by OPEC.
Venezuelan officials are focused on three key projects to start their gas ambitions. The first would be brokering a deal with Repsol and Eni to start exporting from their Cardon IV project off the Caribbean coast. That would cap a 17-year effort by the two companies, who started exploring in Venezuela in 2006 and discovered gas in 2009.
The second is capturing gas that Venezuela flares — or burns off — because it doesn't have enough processing facilities, making the nation the eighth-worst polluter worldwide in terms of methane emissions, according to a 2022 International Energy Agency report.
Maduro is asking Repsol and France's Maurel et Prom to sign contracts to overhaul aging compression plants to capture the gas, according to people with knowledge of the situation.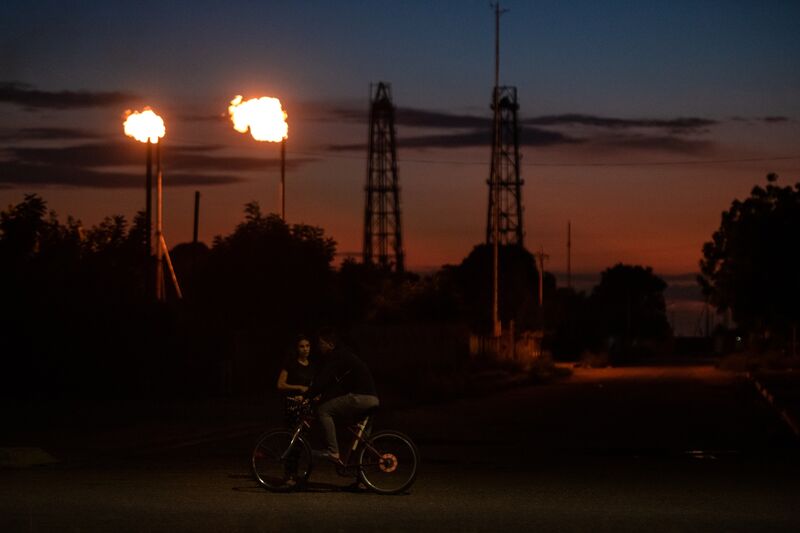 The third project is an agreement with Trinidad and Tobago to ship gas from Venezuela abroad. It would enable Trinidad's state-owned Atlantic LNG Co. to process 295 million cubic feet of gas daily in joint ventures with BP Plc and Shell, then export it to the Caribbean and Europe. Four wells are already drilled, but a pipeline and other infrastructure need to be completed at an estimated cost of $200 million. Lara estimates exports could start in four to seven years if an agreement is reached.
The timing is good to try to seize this opportunity with gas, according to Francisco Monaldi, a fellow in Latin American energy policy at Rice University's Baker Institute for Public Policy.
"Projects off the Caribbean coast of Venezuela offer natural gas export options for more than a decade of development," Monaldi said. "The alternative for Venezuela is to do nothing and not monetize anything for many years. Venezuela then would loose a great opportunity to obtain billions in investments."
— With assistance by Simon Casey and Joe Carroll
bloomberg.com 06 15 2023