Currency jumps as S&P sees lower risk of reform setbacks
Government expects more revisions to come, official says
Vinicius Andrade and Martha Viotti Beck, Bloomberg News
SAO PAULO/BRASILIA
EnergiesNet.com 06 15 2023
Brazil's outlook was raised to positive from stable by S&P Global Ratings amid signs of greater certainty about the country's fiscal and monetary policy.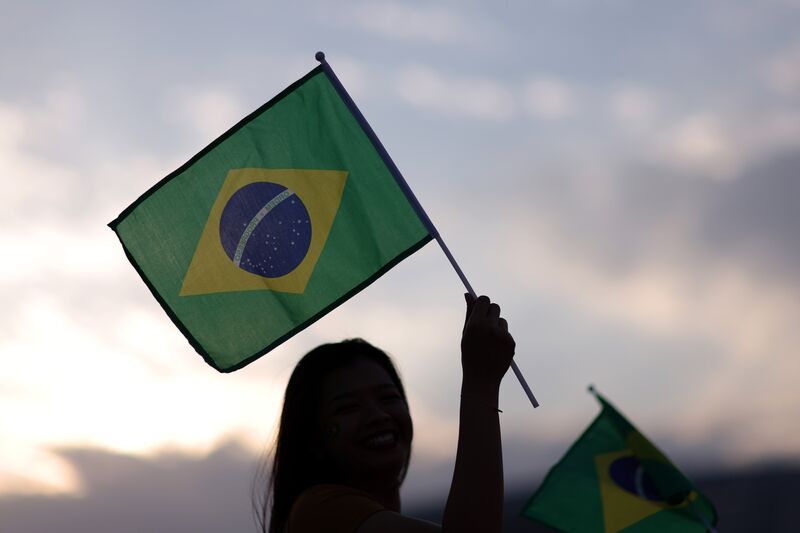 S&P, which cut the nation's credit score to junk back in 2015, cited better-than-expected data and the government's emerging framework for fiscal policy as reasons for the outlook change.
President Luiz Inacio Lula da Silva's economic team introduced earlier this year a new fiscal framework aiming at stabilizing the country's debt load. The proposal cleared a key step in congress last month, with lawmakers approving a stricter version of the bill, a move that pleased investors.
There's now more visibility on policy direction and the risk of economic reforms "being reversed or poorly implemented" has dropped, S&P said in a Wednesday statement.
"Measures implemented over recent years have helped contain risks to macroeconomic stability posed by low growth and high government debt," the ratings firm said. "The trajectory of GDP growth and public finances has been better than previously expected, helping to contain the risks that otherwise could have undermined monetary policy and Brazil's net external position."
S&P affirmed Brazil's rating at BB-, three notches below investment grade. That's in line with countries including South Africa, Honduras and Uzbekistan.
The nation's currency jumped to a session high on the statement, closing 1.1% higher at 4.8115 per dollar. Stocks also added to gains.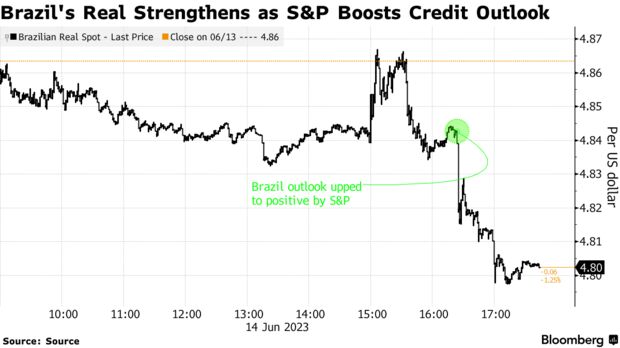 The proposed fiscal rule, which Bloomberg Economics has called "arguably the most consequential economic achievement" of Lula's new term so far, is designed to shore up Brazil's public finances. The tweaks made by lawmakers to approve the text sent the real soaring as investors saw signals the government is trying to address their concerns about overspending.
"The fiscal plan looks less and less bad with every iteration," said Natalia Gurushina, an emerging markets fixed-income economist at Van Eck Associates.
Brazilian assets have rebounded from losses seen earlier this year, when Lula's rise to office was seen as a threat to reforms seen as key for economic stability. A meltdown in local credit markets, fueled by the collapse of retailer Americanas SA and high interest rates added to woes. Easing concerns have allowed the real to rally to the highest in about a year, trailing only the Mexican peso among major currencies this year. Stocks are trading at the highest since October.
The outlook change "signals that Brazil is stepping into the right direction," said Gabriel Galipolo, who was appointed by Lula as the next director of monetary policy at the central bank's director. "We're waiting for further revisions," Galipolo said in an interview Wednesday.
— With assistance by Felipe Saturnino
bloomberg.com 06 14 2023