Police and oil workers seized in raid on Sinochem field
President Gustavo Petro says he will meet with protesters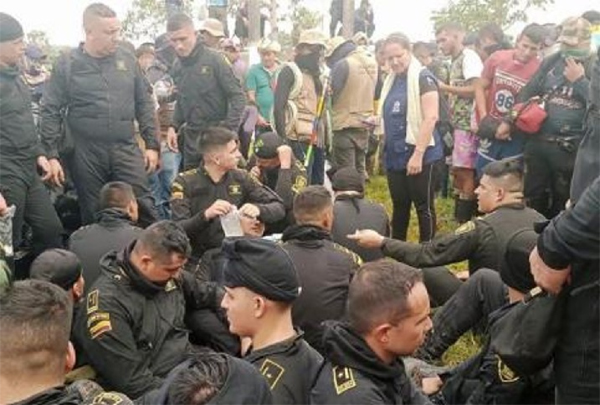 Andrea Jaramillo, Bloomberg News
BOGOTA
Energiesnet.com 03 06 2023
Dozens of police and oil workers taken hostage after protesters stormed a field operated by China's Sinochem Group have been released, Colombian President Gustavo Petro said.
Petro pledged to speak personally to the farmers who staged the protests about their grievances, according to a statement from the presidency on Friday evening.
The violence left a policeman and a civilian dead. Seventy-eight police and six oil workers were taken hostage on Thursday, according to local TV news Caracol Noticias.
The clashes broke out between local farmers and police after demonstrators broke into the Capella A field, which is part of the Ombu block near the town of San Vicente del Caguan.
The field, operated by Sinochem subsidiary Emerald Energy is in the Amazonian province of Caqueta in southern Colombia. Protesters set installations on fire to protest a lack of road repairs they say the government and Emerald had promised more than a year ago, according to Caracol Noticias.
Colombia's oil industry has often been targeted by guerrilla groups and as well as by local communities.
Emerald Energy's field produces about 2,000 barrels of oil a day and has lost about 80,000 barrels since the protests started 40 days ago, according to the Colombian Oil and Gas Association, known as ACP. 
bloomberg.com 03 03 2023