Guillermo Lasso invokes article of constitution in decision
He will govern by decree until new president elected in months
Stephan Kueffner and Carolina Gonzalez, Bloomberg News
QUITO
EnergiesNet.com 05 18 2023
Ecuador's President Guillermo Lasso dissolved the opposition-led congress to avoid his looming impeachment, an unprecedented move that will trigger elections in the Andean nation.
The move, announced in a tweet, will result in early presidential and legislative votes in the coming months according to the 15-year-old constitution. It's dubbed a "mutual death" since Lasso is also putting his own job on the line. 
The country's sovereign bonds fell the most among emerging-market peers on Wednesday as traders priced in the likelihood of a period of economically-damaging unrest and political instability. Lasso, who faced impeachment proceedings over corruption allegations, will govern by decree until a new president is elected.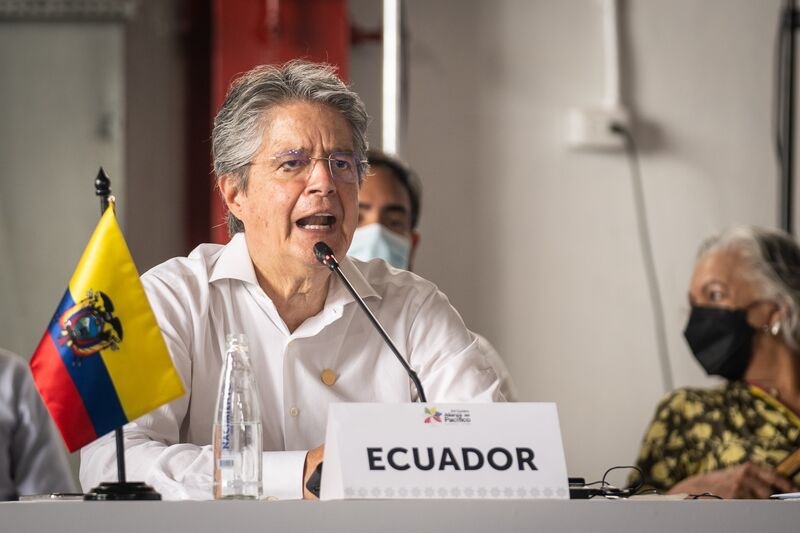 The nation's armed forces and national police called on Ecuadoreans to respect the law and not resort to violence after the announcement.
Indigenous organization CONAIE, which led major protests that paralyzed the nation last summer, described the situation as a "dictatorship scenario."
Yet market-friendly Lasso is popular with investors but his general approval rating has declined amid a crime wave that has seen Ecuador's murder rate surge beyond those of Colombia and Mexico.
Since its independence in 1830, Ecuador has defaulted on its external debt 11 times, most recently at the onset of the coronavirus pandemic. Under Lasso, however, its international reserves have stood near record highs, its fiscal deficit has narrowed, and the country rejoined the Organization of Petroleum Exporting Countries after a three-year absence.
Allies of socialist former President Rafael Correa seem poised to perform strongly when elections are held, helping explain market's strong reaction to the news of Lasso's political gambit.
"There will likely be local turmoil and volatility with their debt in the short term," said Oren Barack, managing director of fixed income at New York-based Alliance Global Partners. "This was by no means the ideal outcome by President Lasso
He denied the allegations, adding that under his watch the state oil shipping firm last year made a record profit.
Backers of Correa, the conservative Social Christian Party, as well as dissidents of center-left parties Pachakutik and Democratic Left accused Lasso of embezzlement for failing to cancel a controversial oil shipping contract. 
Lasso's hand was forced because he was set to lose his job anyway after 88 lawmakers voted to continue his impeachment trial on May 10 and the opposition kept control of the National Assembly with 96 votes on May 14.
The opposition needed 92 votes to replace him with Vice President Alfredo Borrero.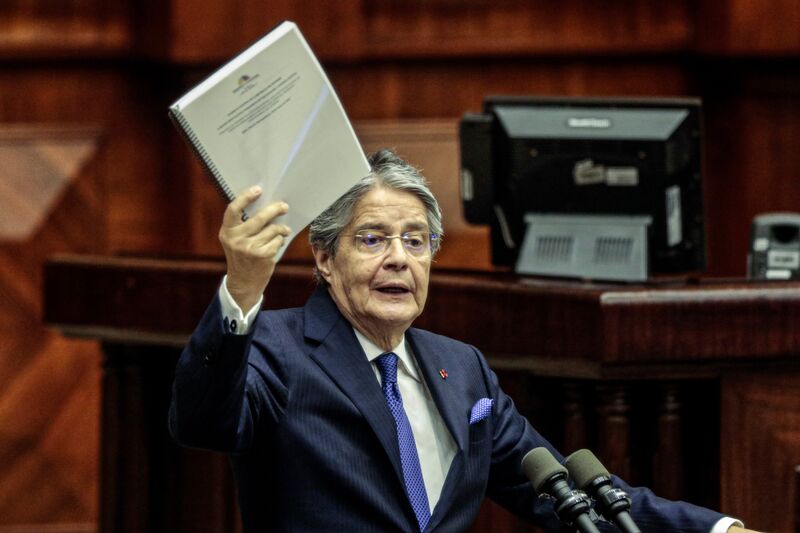 He will now try to boost his popularity through a series of decrees that will be overseen by the country's constitutional court. In his first move after dissolving congress, he signed into law a bill that increases tax deductions for families and tweaks them for small companies.
"Even with an exhausted political capital, Lasso could shore up some support if he plays his cards right in the next three months," said Santiago Resico, Latin America strategist at TPCG Valores, a Buenos Aires-based brokerage house.
Read More: Lasso's Impeachment Odds Rise as Ecuador Congress Head Wins
While Lasso pulled off a successful Covid-19 vaccination program and stabilized fiscal accounts, completing a deal with the International Monetary Fund for the first time in more than 20 years, he also faced stiff opposition from Correa, who called the move to dissolve congress "illegal."
Whoever is elected in an upcoming vote will complete the regular term until mid-2025. Lasso has said he will seek the presidency again.
"For now it's six months of uncertainty until we have an election," Barclays economist Alejandro Arreaza said. "In principle Correismo would start off as the favorite, but it's still be too early to have certainty of what may happen in that election."
— With assistance by Zijia Song
loomberg.com 05 17 2023