Laura Millan Lombraña, Bloomberg News
MADRID
EnergiesNet.com 01 13 2023
The warming of the planet is unrelenting, while European Union leaders are rushing to compete with the ambitious US climate law and pressure is building on President Joe Biden to implement his agenda this year.
Lauded as the biggest climate legislation in American history, the US Inflation Reduction Act depends on a host of other policies to succeed. Rules for vehicles, soot or smog need to be finalized this year to ensure they survive legal challenges and Republican opposition. EU leaders, meanwhile, are scrambling to stop businesses being lured to the US by billions of dollars in subsidies.
Key reading:
Yet it is noteworthy that EU nations have done better than expected in cutting greenhouse-gas emissions, and the bloc is expected to approve a more ambitious emissions target — a 57% cut by 2030 from 1990 levels, compared to a previous goal of 55%.
The action is much needed. Last year ended as the fifth-warmest on record, EU Earth observation agency Copernicus said yesterday. The past eight years have been the hottest ever registered for the planet, with Europe heating up faster than anywhere else, though far from alone in witnessing the impact of climate change. Catastrophic floods killed at least 1,700 people in Pakistan, while drought plagued east Africa.
Heat waves led to at least 20,000 deaths in France, Germany, Spain and the UK alone. In the US, climate disasters killed at least 474 people in 2022 and collectively racked up $165 billion in damages, the National Oceanic and Atmospheric Administration said.
These events weren't one-offs: In only the first days of January, unusually mild weather in Europe and a deluge in California point to more dramatic climate extremes.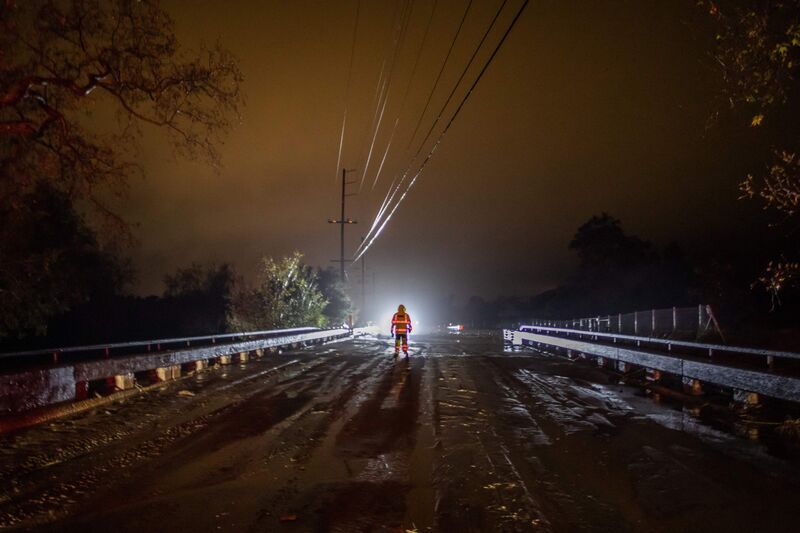 bloomberg.com 01 11 2023