Alan Crawford, bloomberg News
EnergiesNet.com 02 10 2023
On the face of it, US President Joe Biden and his Brazilian counterpart, Luiz Inacio Lula da Silva, have a lot in common.
Biden, 80, and Lula, 77, are political veterans who share a humble background, and espouse a progressive politics of social equality and a commitment to fighting climate change.
Both overcame populist opponents — and each is still grappling with a deeply polarized society that saw eerily similar right-wing insurrections targeting the heart of democratic institutions.
Yet sparks might still fly when Biden welcomes Lula to Washington today.
Lula has made it clear that he won't simply fall in behind the US, and will make his voice heard on international affairs.
As Simone Iglesias and Jordan Fabian write, he has shunned attempts to get Brazil to support Ukraine's war effort, suggesting Kyiv shares the blame for Russia's invasion.
Where US-China ties have soured further over the downing of an alleged surveillance balloon, Lula is pushing his own peace plan for Ukraine, with China as a possible mediator. He's set to visit Beijing next month.
The Brazilian leader also wants US embargoes on Cuba and Venezuela dropped, a demand that's likely to go nowhere with Biden.
Adding to the potential awkwardness, there'll be an elephant in the room when they meet: common adversaries brooding in Florida.
Former Brazilian President Jair Bolsonaro has been vacationing in the Sunshine State since Dec. 30, while former US President Donald Trump, a Bolsonaro ally, has based himself in Florida as he prepares for a potential rematch with Biden in 2024.
For all the outward similarities, the fact that Democrats are pushing for his expulsion makes Bolsonaro's continued presence in the US Biden's problem more than Lula's.
The Brazilian leader gives every sign of being perfectly happy for it to remain so.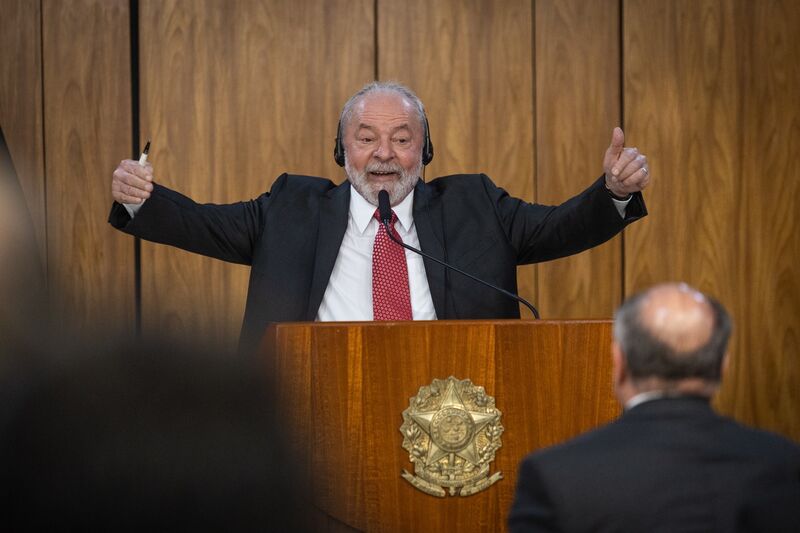 bloomberg.com 02 10 2023