Amy Stilman, Bloomberg News
MEXICO CITY
Energiesnet.com 05 04 2023
Petroleos Mexicanos is in talks to extend its deferral of profit-sharing payments it's required to make to the Mexican government next year as the state-owned oil giant struggles under a staggering debt load.
The company is negotiating with the government as it seeks alternative sources of funding to help pay debt amortizations due this year, without turning to the government to provide a capital injection, said the company's acting chief financial officer Carlos Cortez on a call with investors on Wednesday.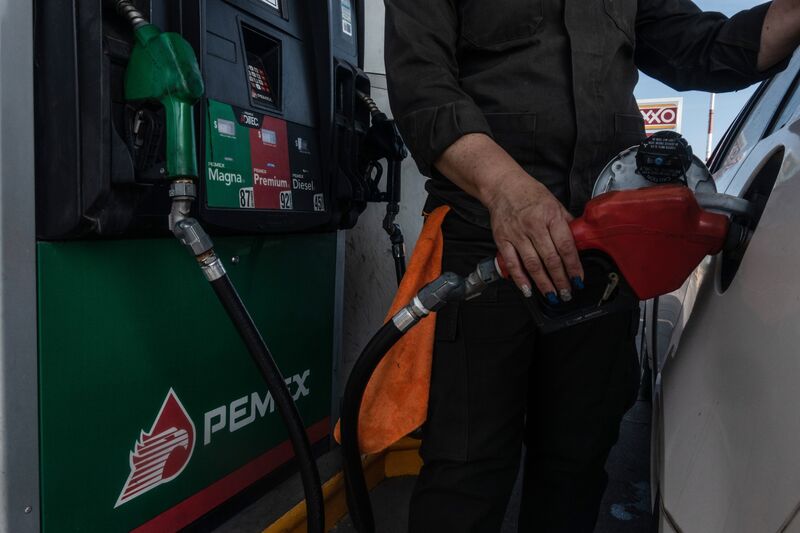 The company is seeking to defer payment of Pemex's profit sharing rate or DUC, which has been slashed to 40% from 65% before President Andres Manuel Lopez Obrador took office in late 2018, he added.
The tax deferral has been in place "for some months," said Cortez. "We are evaluating with the federal government right now whether it will continue in the coming year."
Pemex, which reported $3.2 billion in net income in the quarter, is struggling to pay down debts that have risen to the highest of any oil major in the world, at $107.4 billion by the end of March. At the same time, President Andres Manuel Lopez Obrador's pledges to turn around Pemex by ending competitive oil auctions and focusing on easier-to-reach shallow-water and onshore fields have failed to bear fruit.
Large Debt Load
Pemex has about $2.5 billion in debt amortizations for the remainder of the year. It issued $2 billion in bonds in January to pay off maturing debt, and is using collateralized credit from banks. Deputy Finance Minister Gabriel Yorio told Bloomberg News on Tuesday that the government isn't considering giving Pemex a capital injection this year.
The company's short term financial debt totaled as much as $24.9 billion by the end of March, and the money it owed its suppliers reached $14.9 billion.
The government would need to provide an average of $10 billion a year to Pemex for the next three to five years to improve its financial situation, according to Saverio Minervini, head of Latin America energy at Fitch Ratings.
Read More: Mexico Rules Out Pemex Capital Injection This Year, Yorio Says
Pemex's oil and condensate production was 1.85 million barrels a day in the quarter vs 1.79 million barrels a day the previous quarter. Yet much of that can be attributed to the rise of condensate output rather than production of its flagship heavy crude Maya. Heavy crude production fell 1.5% during the quarter compared to the same period a year ago, to 927,000 barrels a day.
Pemex's Cortez said the company received a pay out of $12.6 million in the first quarter from its annual oil hedge, which is separate from the sovereign oil hedge and covers 30% of Pemex's estimated exposure.
Bonds due in 2033 rose less than a cent to 94 cents on the dollar Wednesday, according to Trace data.
— With assistance by Maria Elena Vizcaino
bloomberg.com 05 03 2023