Spain May Be Moving Too Fast in Its Green Energy Push
Over €18 billion in investments in green hydrogen are ramping up in Spain. Will it find the customers?
Thomas Gualtieri, Bloomberg News
MADRID
EnergiesNet.com 07 04 2023
At a port across from Gibraltar, two European monarchs made a rare joint appearance in June to bestow their imprimatur on a bold and risky endeavor.
Standing alongside freight ships in Algeciras, King Felipe VI of Spain and King Willem-Alexander of the Netherlands inaugurated a new maritime corridor. The critical cargo that attracted the attention of modern royalty was: green ammonia — a way to transport hydrogen and a key part of Spain's plans to become the continent's hub for clean energy.
The rest of Europe might not be ready.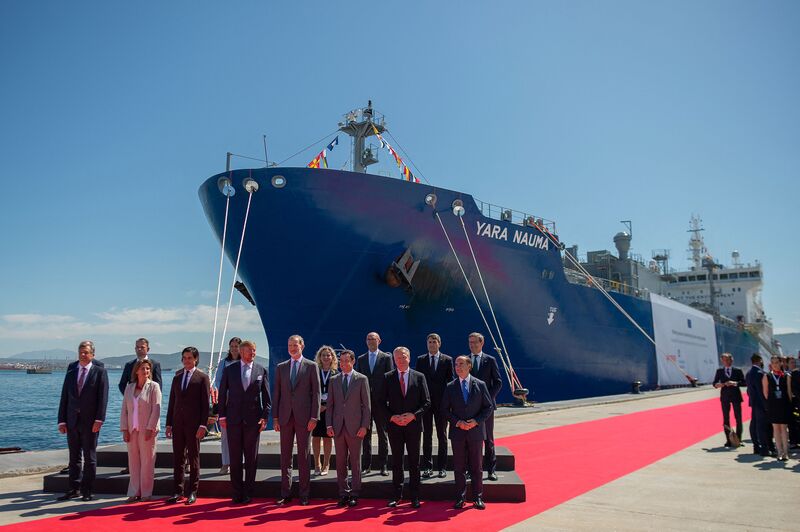 Spain is ramping up well over €18 billion ($19.5 billion) in investments to produce and distribute hydrogen generated from renewable power — representing Europe's most ambitious effort yet to implement technologies critical to becoming the world's first climate-neutral continent.
The "Field of Dreams" approach assumes that once supply is built, demand will come. But countries including France and Germany have started to chip away at parts of the European Union's so-called Green Deal — which targets production of 10 million tons of clean hydrogen by 2030 — as the ambitious plan gets dragged into "culture wars" over concerns about the political and financial costs.
Read More: Why Getting Europe's Green Deal Going Is So Hard
Adding to the uncertainties, a snap election on July 23 could usher in a new government less willing to spend on the sector. That could repeat history, with Spain yanking a 2007 program to subsidize photovoltaic panels after liabilities spiraled out of control.
Spain's projects stretch from northern to southern coasts and include Europe's largest green hydrogen facility in Puertollano. Calvera Hydrogen SA in Zaragoza encompasses plans to build equipment to generate and store the fuel, including at filling stations for cars, buses and trains. All in all, Spain is home to almost one in every five strategic hydrogen projects around the world, trailing only the US.
"Spain is in a unique, privileged position to become a kind of Saudi Arabia of green hydrogen," said Carlos Barrasa, vice president for clean energies at local refiner Cepsa SA, which is investing €3 billion in projects dubbed Andalusian Green Hydrogen Valley.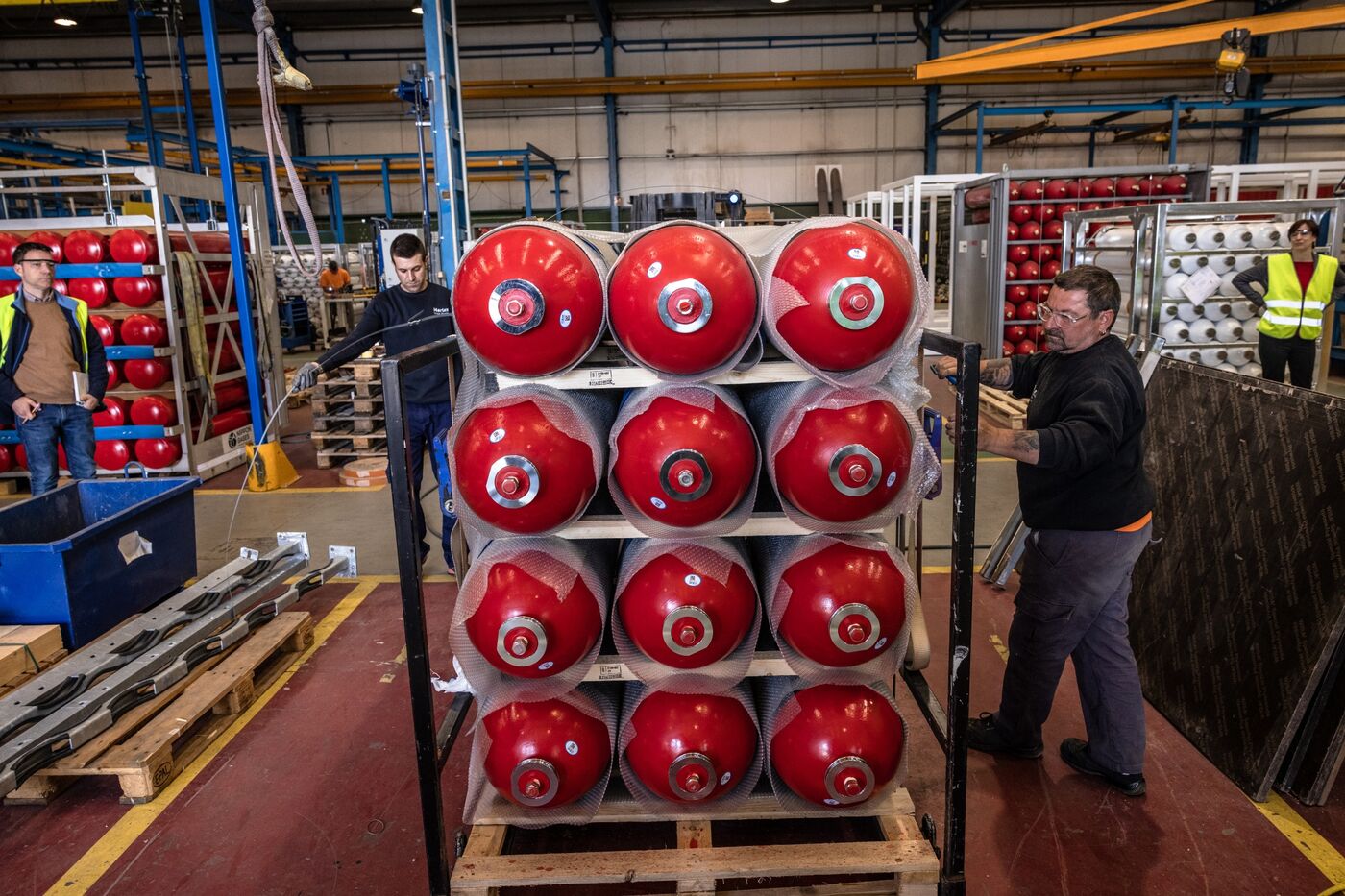 Made with renewable power breaking up water molecules, green hydrogen is seen as critical to the shift away from fossil fuels. It's effectively a means of storing energy from sun, wind and water in a way that can be transported via pipelines and ships. To prevent the worst impacts of global warming, the International Renewable Energy Agency estimates that green hydrogen needs to surge to over 500 million tons by 2050 from less than 1 million now.
Blessed with Europe's best solar-power conditions, Spain aims to play a leading role. The risk is that it pushes too far, too fast.
"There's a sequencing in terms of what's logical to do," said Martin Lambert, head of hydrogen research at the Oxford Institute for Energy Studies. "The first step is to do as much as possible to decarbonize the power system locally, then make hydrogen from surplus renewable power to use locally, and then move on to exports."
Read More: With Plenty of Clean Energy, Brazil Aims for Green Hydrogen Export Market
As the royal appearance in Algeciras shows, Spain is already jumping ahead to transit plans.
Ammonia is simpler to transport, because the gas can be easily liquefied. The compound, which consists of nitrogen and hydrogen molecules, is considered "green" if it's made with renewable power.
Cepsa plans to invest €1 billion into production in San Roque, which is due to be completed by 2027. The new trade route — like a similar project in nearby Huelva from Iberdrola SA, Europe's top clean-energy developer — foresees shipping the chemical to the Dutch port of Rotterdam.
But ammonia is highly toxic, flammable and corrosive. Because of health and environmental risks, it requires strict safety standards, according to the non-profit Global Maritime Forum. That limits the number of vessels that can be used.
The backbone of Spain's export ambitions though is H2Med. The €2.5 billion pipeline could transport 2 million tons of hydrogen a year. The undersea link, which is set to receive EU funding, will run from Barcelona to Marseille and could eventually connect to Germany.
As Spain's supply and transport links take shape, other countries are still far behind. Less than 10% of the hundreds of projects announced around the world are actually backed by committed capital, according to the Hydrogen Council, an industry group. Analysis firm Aurora Energy Research estimates that only 1% of the global pipeline is currently under construction.
Europe's laggards include Germany, which is falling short of reaching its target of having 10 terawatts of hydrogen capacity by the end of the decade.
Green hydrogen can cost more than twice as much to produce as the "grey" version, which is derived from fossil fuels. While the US is promoting the clean variant with tax credits to help close that gap, Europe's policy framework is more muddled, and nerves in Spain are starting to rattle.
"We already have many green hydrogen projects in Spain and other countries, but we still don't know what's going to be the support for those projects," Ignacio Galan, chairman of Bilbao-based Iberdrola, said in a call with analysts after reporting first-quarter earnings. "We need to accelerate."
The EU's first pilot auctions to support producers through fixed price per kilogram won't be launched before this fall, with full regulation not coming until 2028.
Read More: Dismal Sales Undercut Carmakers Pushing Hydrogen Fuel Cells
With its cheap wind and solar power, Spain is ploughing ahead in places like Puertollano. About 240 kilometers (150 miles) south of Madrid, Iberdrola has built Europe's largest industrial electrolyzer — the expensive equipment needed to split water into hydrogen and oxygen.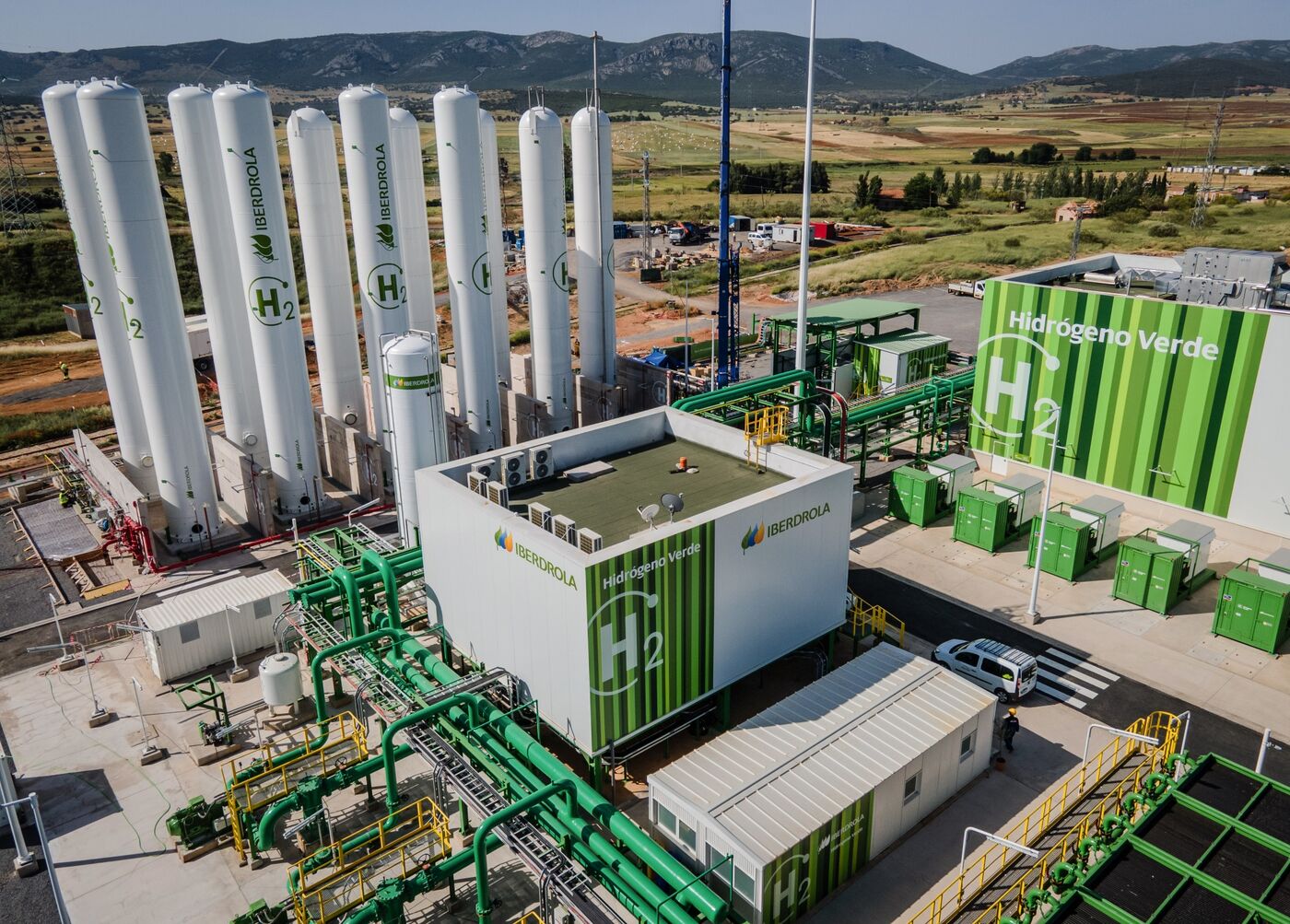 Inside the modest boxy structure, 16 cells contain a polymer electrolyte membrane — or PEM, as the technology is known. The nascent technique is more energy efficient than alkaline versions, which generate hydrogen using potassium hydroxide, commonly called caustic potash, according to Maria Retuerto, a scientist at Spain's National Research Council.
The power stems from a field nearby with 246,000 solar panels, where sheeps graze to keep the grass too short to catch fire and prevent the sun collectors from being obstructed.
The €150 million facility can supply 3,000 tons of hydrogen annually. While that's only about 9% of the volume needed for a local plant that makes ammonia for fertilizer, it's an important test case for the technology. Iberdrola aims to multiply its capacity 10-fold and invest €3 billion in its green hydrogen business by 2030.
"Our idea is that the final consumer will be able to buy bread made through an entirely green production chain," said Javier Plaza, the director of the facility.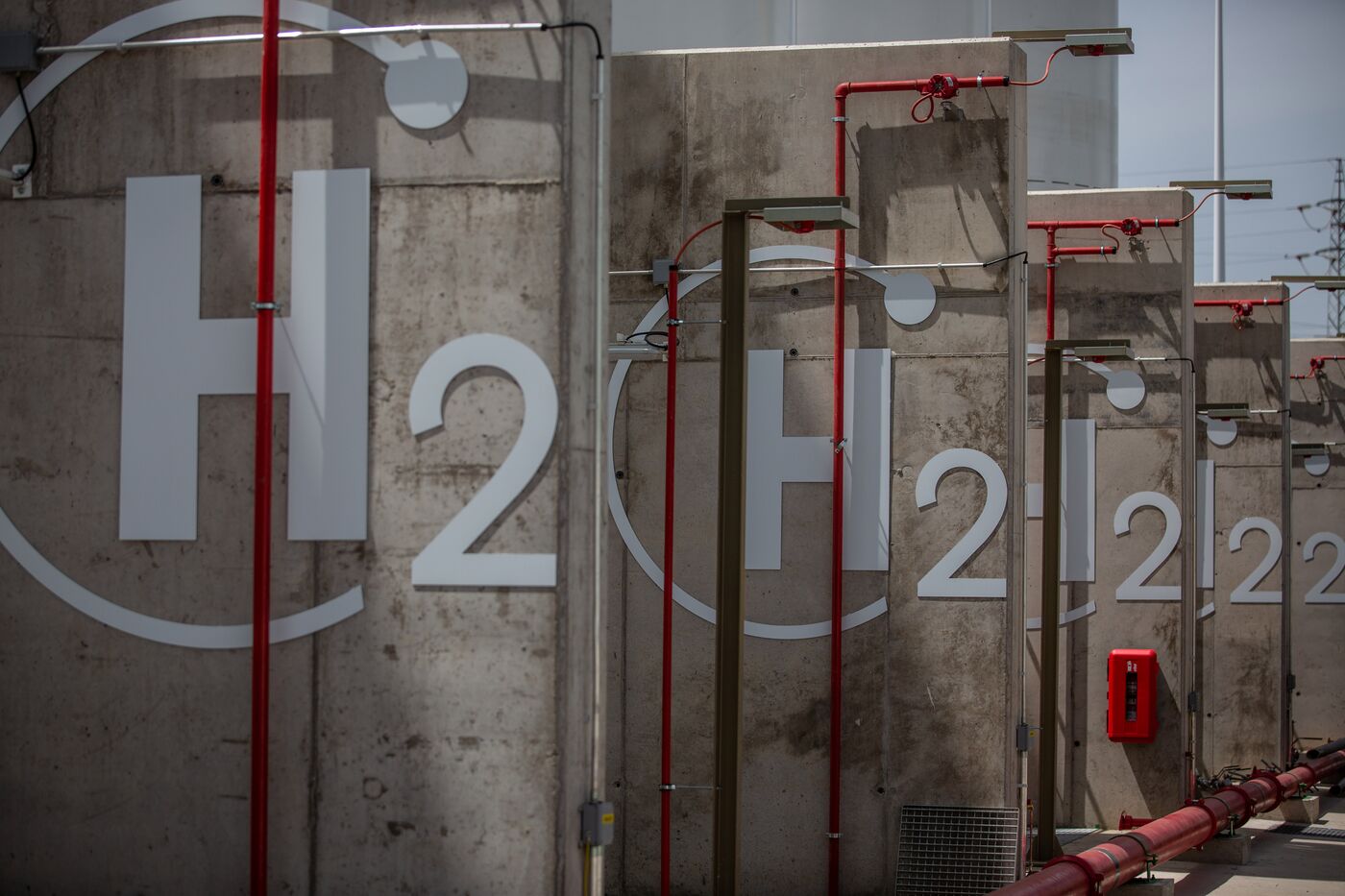 Spain though needs about 300 facilities like the one in Puertollano to meet its own green hydrogen demand before it can start shipping beyond its borders, according to Javier Revuelta, senior principal at Afry Management Consulting.
Other countries are also targeting the segment, and solar has disadvantages compared to offshore wind, which offers higher output potential. To that end, US firm Plug Power Inc. plans to set up a hydrogen plant run in Finland, which has the added benefit of being closer to manufacturing centers in northern Europe.
"Whether exporting from Spain is the best option still remains to be seen," said Revuelta.
— With assistance by Akshat Rathi
bloomberg.com 07 03 2023