Andreina Itriago Acosta and Daniel Flatley, Bloomberg News
CARACAS/WASHINGTON
EnergiesNet.com 05 05 2023
Venezuela's opposition has regained control of the nation's bank accounts in the US, according to people with direct knowledge of the matter.
The decision by the US State Department ends a lockout caused by a void in the opposition's leadership. The accounts hold approximately $347 million, the people said.
The opposition has relied on the funds to finance its operations since 2019, but had been unable to access them following the ousting of Juan Guaidó as its recognized president earlier this year. The government in Caracas is cut off from accessing the money by US sanctions.
In recent weeks the State Department certified opposition officials to regain access, the people said. It is unclear if the opposition will also be allowed entry into diplomatic properties in the US, to which they lost access in February.
The US recognizes Venezuela's 2015 National Assembly as the nation's legal government, a State Department spokesperson said. The opposition's council to manage and protect Venezuelan assets abroad, known as CAPA, declined to comment.  
Read more: Maduro Foes Can't Get Money for Lawyers After Guaido Ouster
The State Department's recognition allowed the US Treasury's Office of Foreign Assets Control to issue a license on Monday authorizing creditors to negotiate settlement agreements with the opposition-led Assembly regarding sovereign debt, Petroleos de Venezuela SA or its subsidiaries' debt, according to two of the people, with direct knowledge of the matter.
The US Justice Department said this week that it would not block the court-ordered sale of shares of Citgo Petroleum Corp.'s parent company, PDV Holding, to pay off creditors who have sought payment from the government over its defaulted bonds. The company is owned by the state, but controlled by the opposition.
'Looting and Theft'
On Wednesday, the government of President Nicolás Maduro said it wouldn't recognize such deals.
"This opposition is an accomplice in the looting and theft of Venezuelan property," Maduro said Monday while rejecting the US decision on Citgo, calling it "despicable."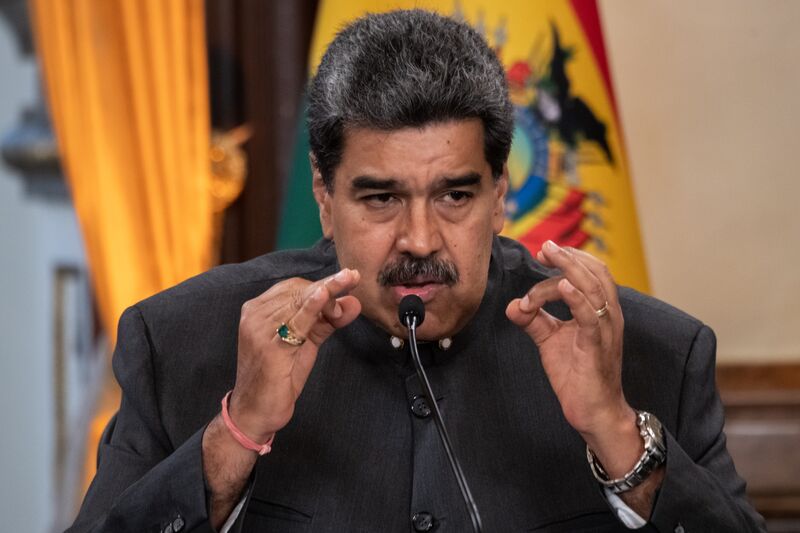 The US decision came amid a slight thaw in relations between Washington and Caracas. In recent months, the US has increased engagement with the Maduro government, sometimes using Colombia's leftist leader Gustavo Petro as an intermediary.
Last month, the US offered to ease its restrictions on Venezuelan oil sales if the government agrees to restore free elections following talks in Mexico with the opposition. 
bloomberg.com 05 04 2023