Bloomberg News
BERLIN
Energiesnet.com 07 14 2023
The nuclear threat is rearing its head again in Russia's war on Ukraine.
Ukrainian officials are making increasingly strident warnings that Russia plans an explosion at the Zaporizhzhia nuclear power plant, Europe's largest, possibly as a false flag operation intended to blame Kyiv. Russia, which controls the plant in occupied Ukraine, dismisses the claims.
The increased noise around the plant follows last month's catastrophic destruction of the giant Kakhova dam that was also occupied by Russia, as Ukraine's counteroffensive to reclaim territory in the country's east and south was getting under way. Each blamed the other then, too.
Key Reading:
Ukraine Nuclear Tensions Spike With US Radiation Sniffer on Call

Russia Eyes Chechens and Convicts to Fill Gaps Left by Wagner

Romania Calls for Permanent German Troop Presence on NATO Flank

Putin Tells China-Led Bloc That Russia Supports Him After Mutiny

Follow our Ukraine Recap for the latest coverage of the war.
Ukraine's forces are slowly making progress against entrenched Russian defenses ahead of next week's NATO summit in Vilnius. Kyiv's US and European allies are wrestling with how to word greater encouragement that it will join the alliance without committing to a hard timetable sought by Ukraine.
That's still been enough to trigger renewed outrage from pro-Kremlin commentators, with some demanding that Moscow resort to tactical nuclear weapons in Ukraine to underline Russia's determination to win the war.
Dmitry Medvedev, the former president who's now deputy head of Russia's security council, warned in an article titled "The Age of Confrontation" this week that "a nuclear apocalypse is not only possible, but also quite probable." Russia will achieve its goal of removing the "threat" of Ukraine entering NATO, he said.
After the mutiny that threatened President Vladimir Putin's 24-year rule, there's heightened concern abroad about potential instability in the nation with the world's largest nuclear arsenal and possible consequences for Russia's war strategy. Putin moved tactical nuclear weapons to neighboring Belarus last month, ratcheting up tensions with NATO.
That put him at odds with a pledge he made not to deploy nuclear arms abroad during Chinese President Xi Jinping's visit to Moscow in March. Xi has warned against escalating the war into a nuclear conflict.
That threshold hasn't been crossed as the war approaches 500 days. But the nuclear shadow continues to linger.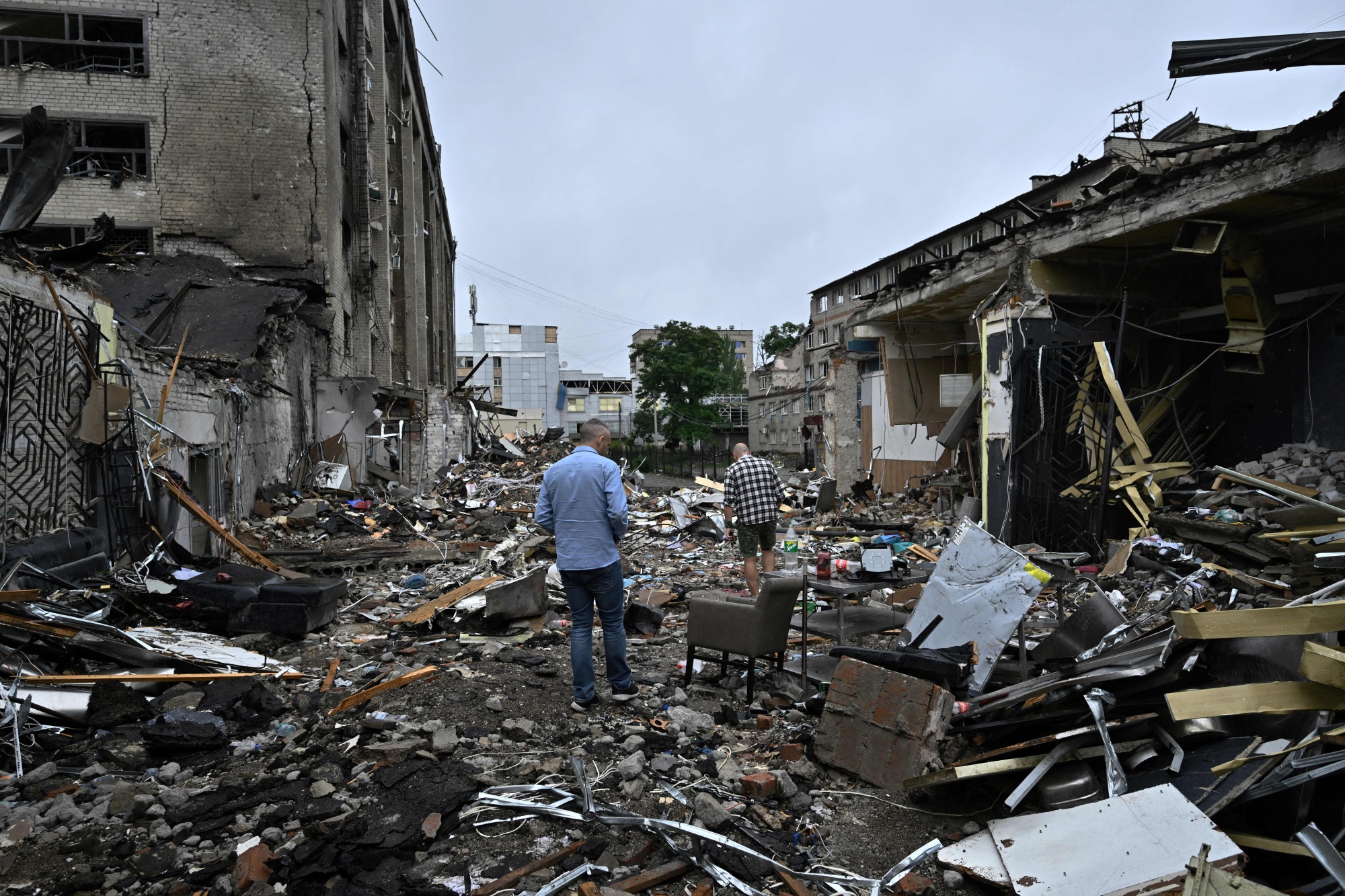 — With Alan Crawford and Muneeza Naqvi
Bloomberg.com 07 05 2023